About
"As a preface is the only place where an author can with propriety explain
a purpose or apologize for shortcomings, I venture to avail myself of the
privilege to make a statement for the benefit of my readers."

-Louisa M Alcott "An Old Fashioned Girl"
I've sometimes thought of myself as a girl that needs a preface so here is mine, my blog's, and my shop's: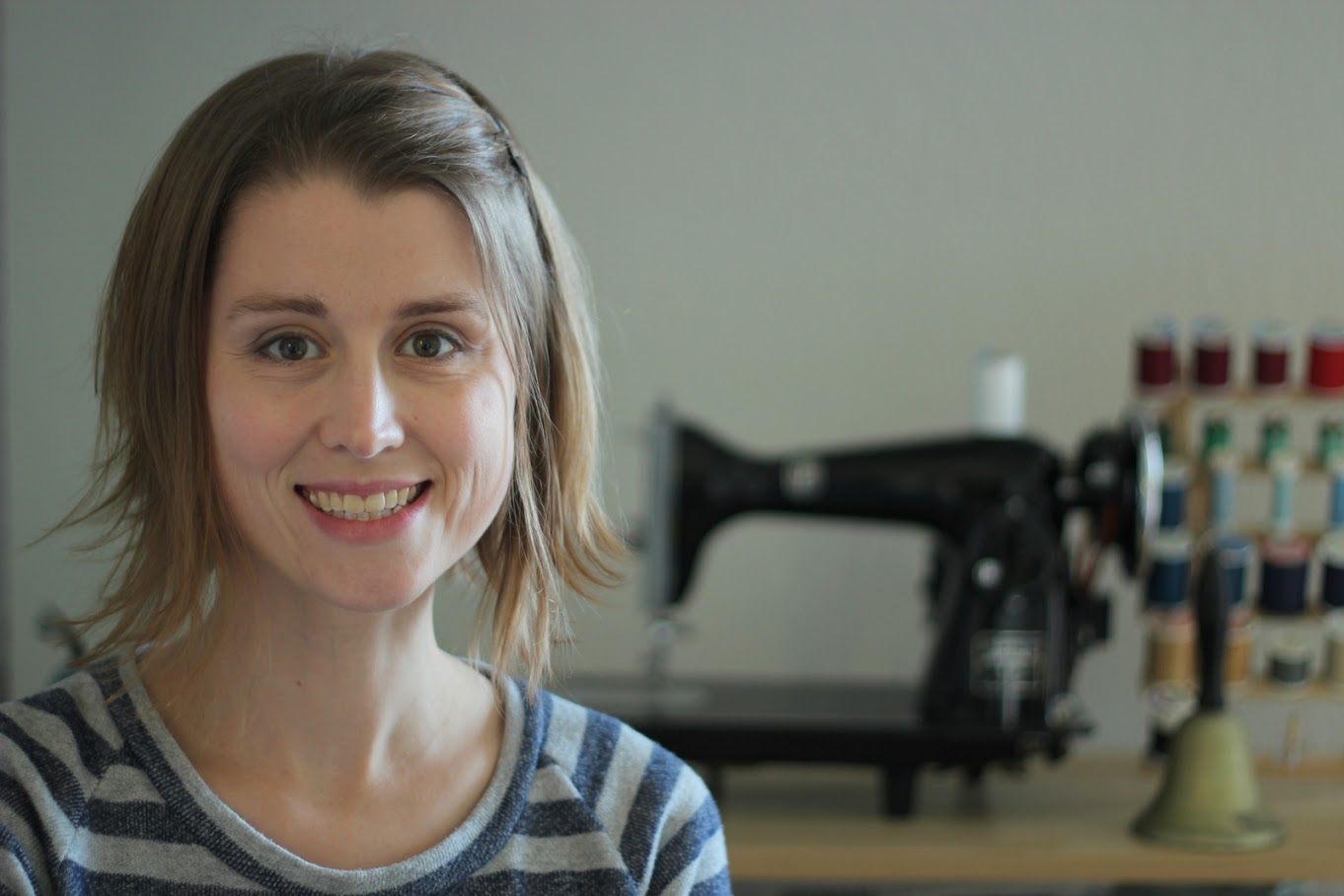 I love to use my hands to create things. Similarly, I'm kinda in love with using my machines and tools. The look, feel, and whir of my vintage sewing machines makes me want to sit at them forever, guiding fabric through with my fingertips. I like the feel of a crochet hook pinched in my hands plus the yarn sliding through my fingers, while a piece takes shape. My mind is frequently lost in happily imagining what I'm going to make next. The process is where much of my love of crafting takes place.
I enjoy making each piece and spending a good deal of time to develop patterns, tuck in yarn ends, tie off threads, and pay attention to all the little details to get them right. My favorite is to see my creations well loved and used. My kids, friends, family, and customers have used the things I make for years. So you can be sure what you get when you order from me, is of good quality.
My grandma taught me to crochet when I was a girl and I started it up again in 2010. I dove straight in then, designing my own patterns more often than not. I found then that I love the math in making crochet and knit shapes. I am mostly a self taught sewer with many of my sewing projects involving re-purposing other pieces or recycled fabrics. Over the years, I have hand-painted peg dolls, used paper folding for various applications, and have done wood burning projects. I started this blog 6 years ago and many of my patterns and tutorials are offered for free here. The shop followed along later and now I'm on etsy as well.
A passion of mine is reading books. I love books in many genres but my favorite is children's fiction. I love taking pictures, which comes in handy in this business. I also love kids. I have a few of my own and they are always inspiring me to make new creatures, toys, or apparel. "Make me a whole family of owls, Mommy!" "Ooh, pretty, Mom!" A lot of my time goes to homeschooling my kids. I'll never stop learning and am especially intrigued by mathematics, science, theology, and music. So, instead of teaching constantly, many times me and my kids are learning together. I like to play my guitar, cook, bake, garden, and write. Once upon a time I was a Registered Nurse and I still have my license. Though I left it till the end, (probably because I tend to and try to live it more than talk about it) my faith in God is the most important thing in my life.
Creative at heart, I'm very thankful for this space to share what I make and what inspires me. The process of creating, from inspiration to completion, is a joy to me. I love sharing that experience, and the finished products, with you. 
Bethany Scofield