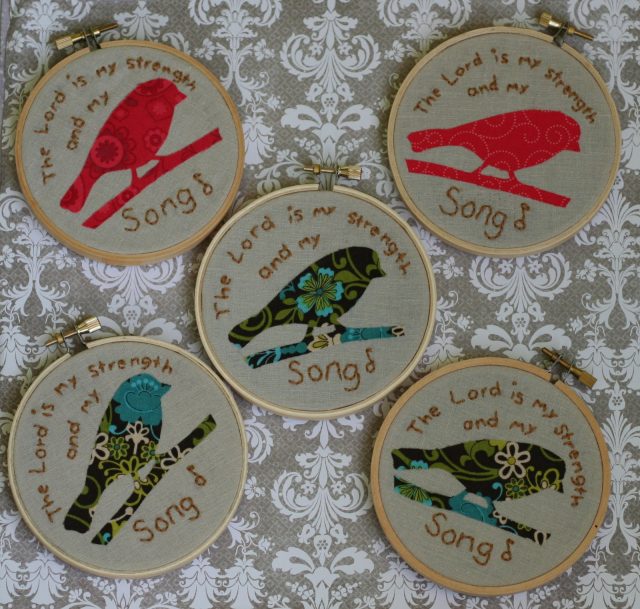 After drawing a simple bird shape last year at Christmas to put on my hand made gift tags, I got a little obsessed with it. I think it took me so long to get it just right that I really loved it in the end and am still using it a year later. The shape is based on the shape of a chickadee. See it? I like birds and chickadees are especially adorable I think.
I'm not usually one for nick-nacks being minimalist. And (though I'd like to change this) not a lot of my crafts make my home prettier. These were a special little work of love though that me and Drew made for Christmas presents. It kinda feels like I'm giving a piece if myself when I give handcrafted gifts. And I liked them so much that a pair of these birds is up on my bookshelf now.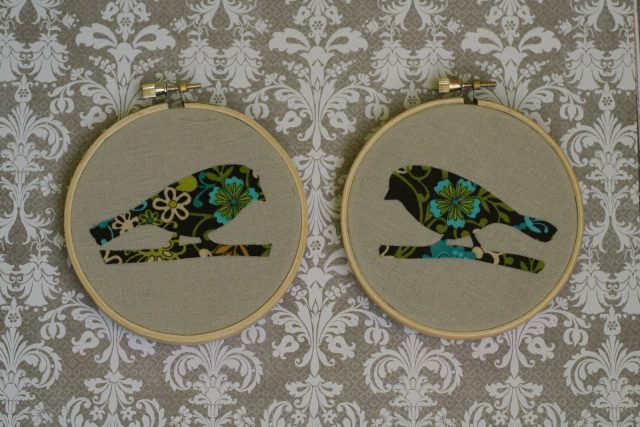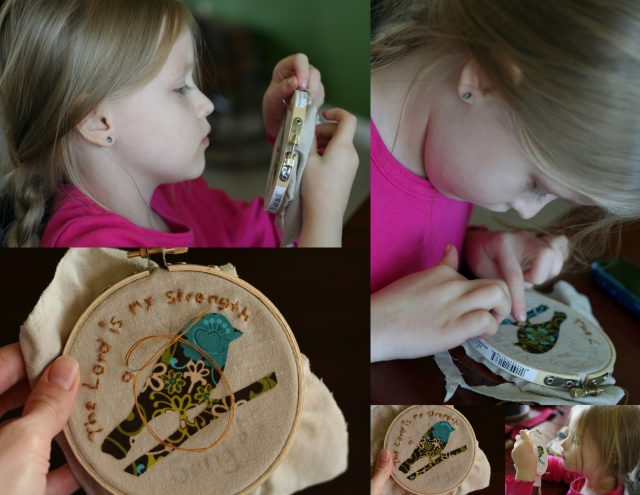 It was fun to use mostly what I had on hand for all these! I only had to buy a few of the embroidery hoops (the hoops are about 4 1/4″.). We up-cycled some linen fabric from a shirt that was in a giveaway pile for the background. The gold thread was a double thickness of jean sewing thread I had and the birds were cut from fabric scraps and appliqued on.
It helped to pencil in what I wanted to write first. If a little pencil showed later it erased easily with a good quality eraser. At the end I used my glue gun to glue down the fabric ends on the back. Then I glued on a circle of cardboard (cut from cereal box.) We also tied on some gold ribbon so they can be hung.
Hope you enjoy them and are a little inspired. I'm beginning to like embroidery more and more.