It warms up my heart to have some of the best of our family moments captured and hung. These frames have hung in many different houses while they were our home. I like to switch up the pictures in some of them. And I like to change how they are arranged. This time I chose to put all black and white photos in them and arrange them in a square. My attempt to go more modern with what I have.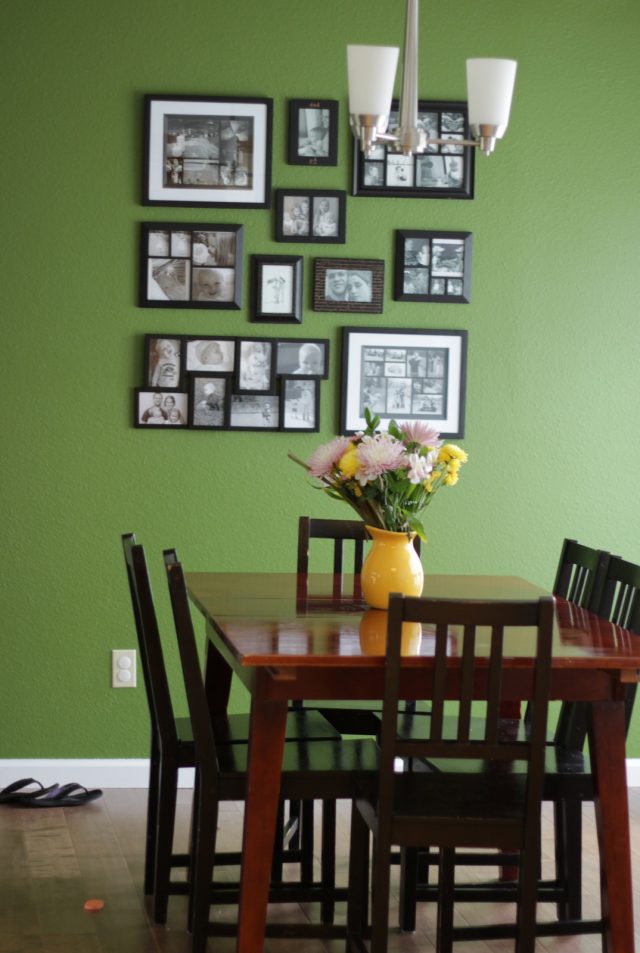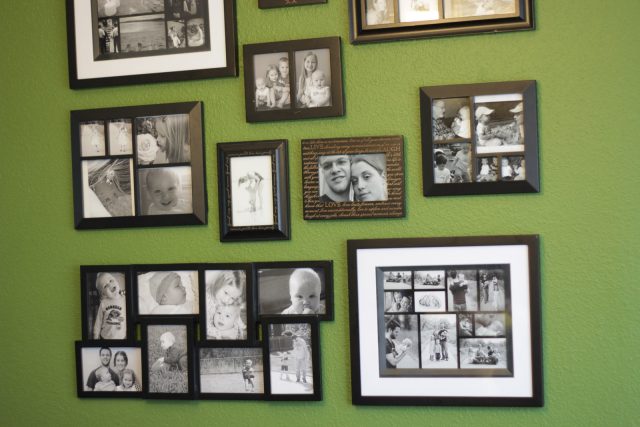 But I knew that my usual picture hanging practices would not work with this. I typically eyeball position, hold the frame to the wall and stick my finger behind the frame to find the hanger, mark the approximate spot with a pencil, and whine as I don't have 4 hands to hold the picture, my drill, screws, tape measure, pencil, level… You get the picture. Not pretty. And not effective as I usually end up with an embarrassing number of holes in the wall because I get it wrong a few times before I get it right. And my arms almost fall off from holding up heavy frames.
This time I employed a concept I'd seen on Pinterest. But I couldn't find it when I looked so I winged it. I'll link to it if I can find it. Basically you make a quick template on paper of your collage and mark all the nail/screw holes on it but there are some tricks to getting it right I found.
Picture Collage Made Easy
Tutorial
I used newspaper and taped it together for my template. Make sure they are nice and flat! (Not like mine in the pic.)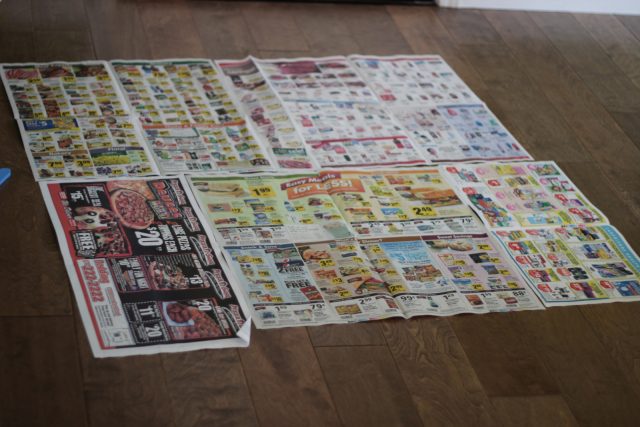 Then I laid the framed pictures how I wanted them on the newspaper. I squared the edges with the edges of the newspaper. You could cut the newspaper to the exact size of the collage but I didn't… just made sure all lines were parallel.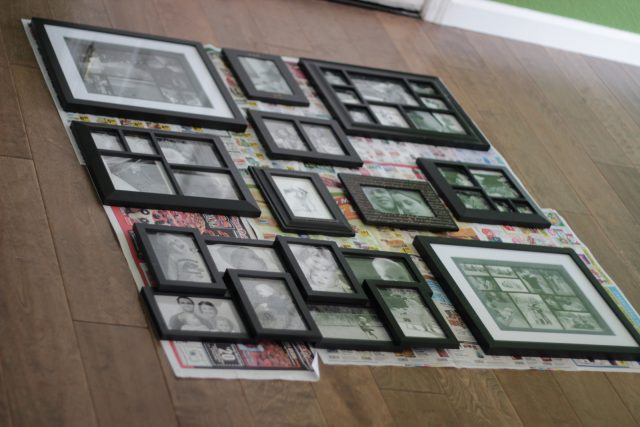 Then I traced around each frame. I only traced along the top edge and around the two top corners.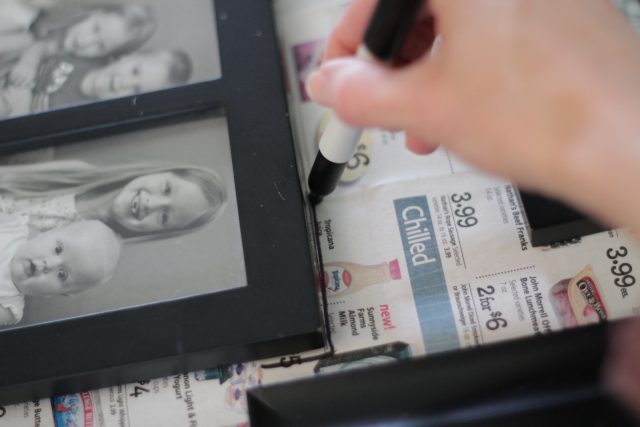 Also mark a big X on the newspaper in the very center of the collage.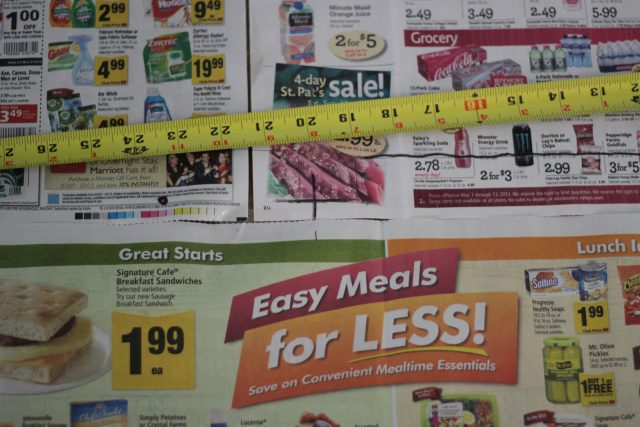 Next you'll mark where each nail/screw will go. Flip a framed picture up and lay it down upside down directly above the lines you traced.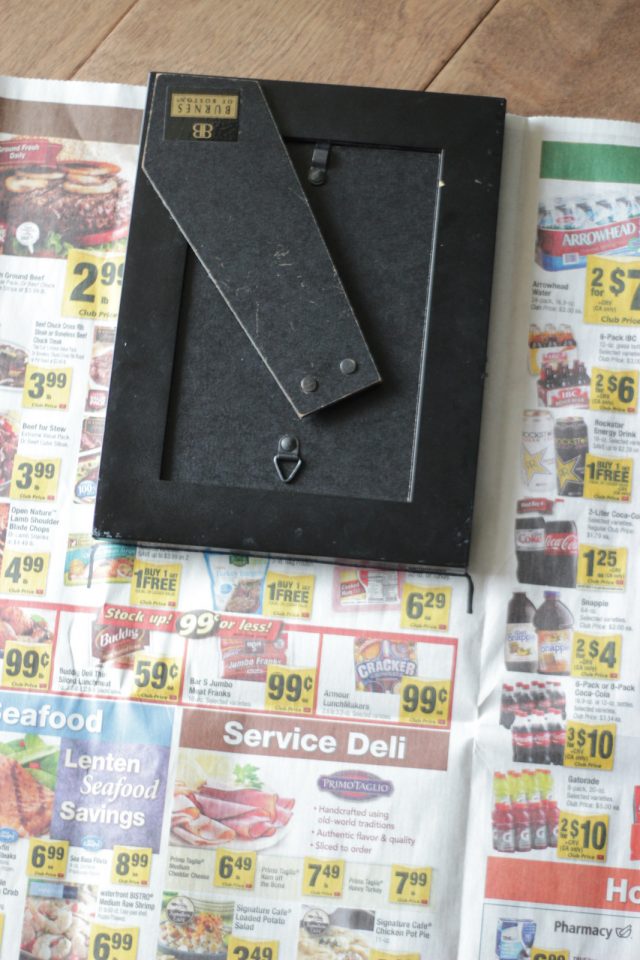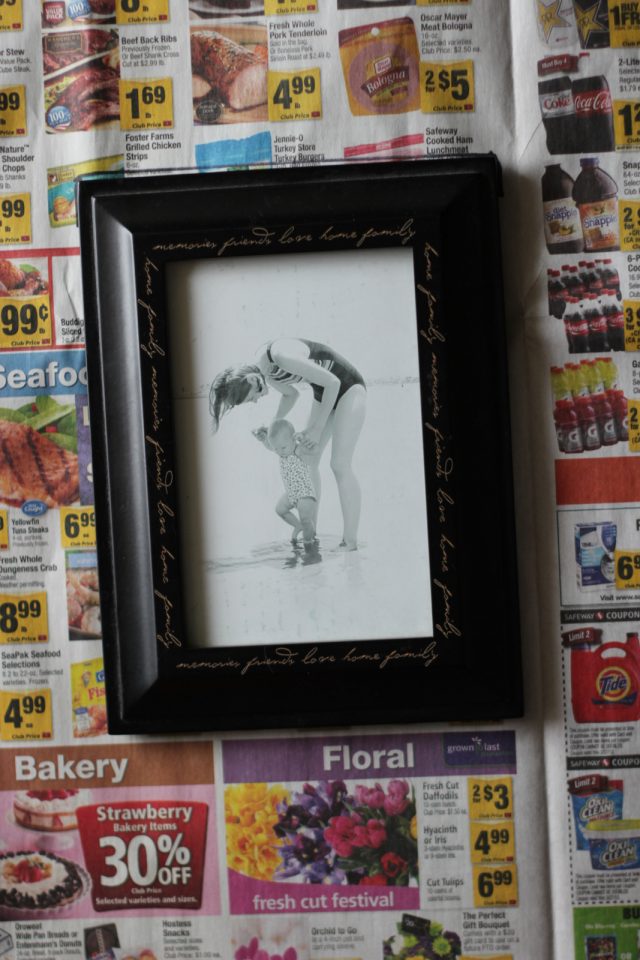 Note the distance from the top of the frame to the hanger.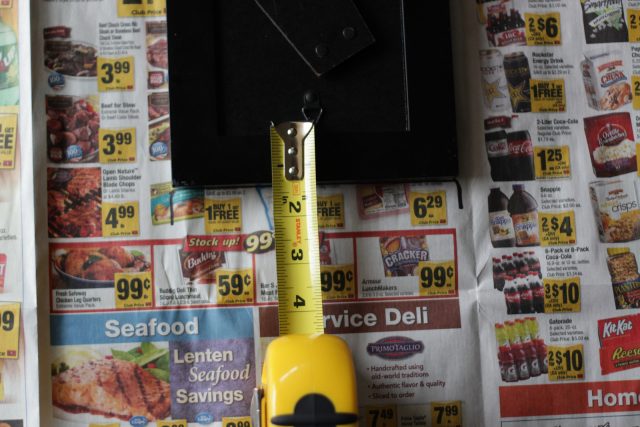 Then measure and mark the same distance from the top of your marked line directly below the hanger.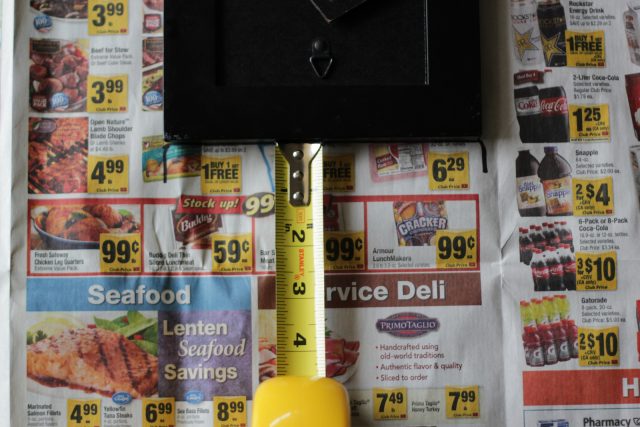 There's where the nail needs to go. Much easier than squishing my finger behind a picture without moving it!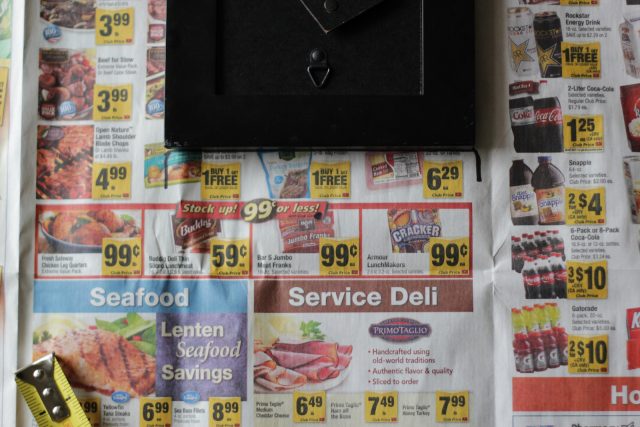 Next you want to hang the newspaper on the wall… flat, level, and centered. It's not as hard as it sounds. Make an x with pencil on your wall where you want the center of the collage to be. You can use tape for this next bit but I love this blue putty stuff. It's awesome and holds paper up really well and never ruins wall paint!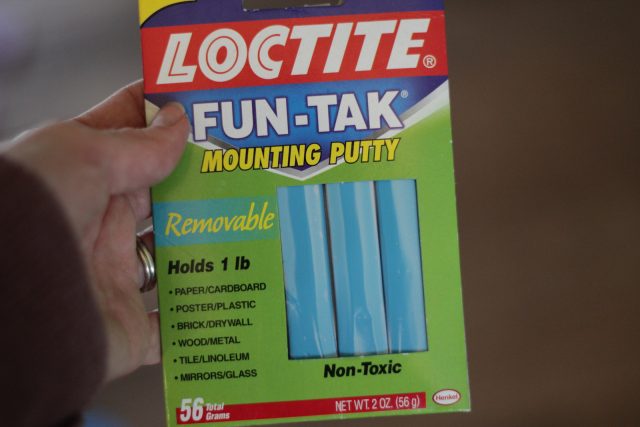 So I put a little spot of blue putty on the x on my wall then poked the x on the newspaper over it. I leveled the newspaper and put more blue putty on each corner to hold it to the wall. Again, you could use tape. See the 1 year old? "Mom, I ran out of food! I threw my sippy on the floor! What are you doing?" I fed her more. No worries.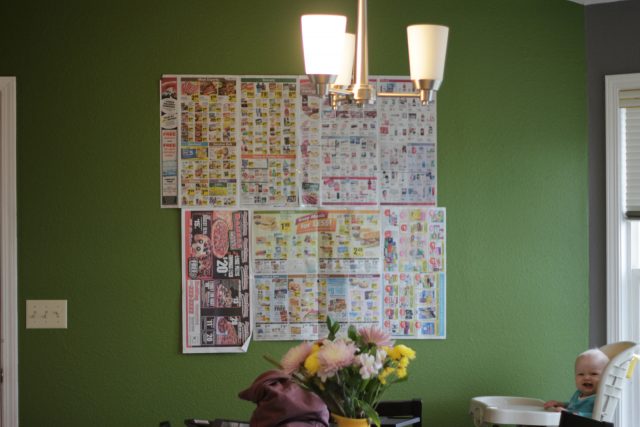 The next part is intensely satisfying. Especially if you previously had a picture hanging method like mine, you will love it! Just drill a screw into each marked spot. Pull the newspaper off the wall. (The blue putty rubs off super easily.) And hang up your pictures.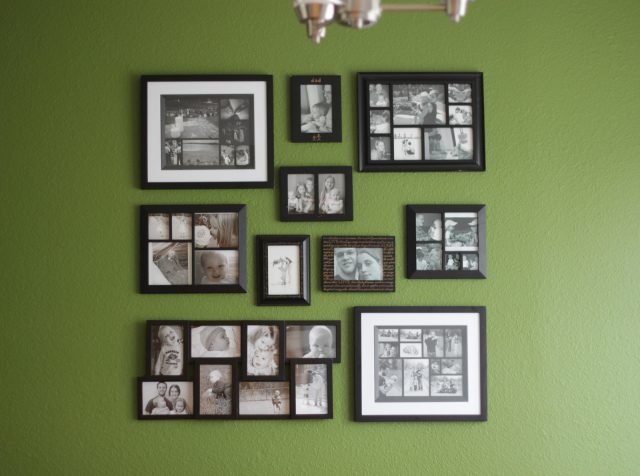 I will never hang pictures the same again!
And… just in case anyone else knows that I'm breaking design rules by hanging family photos in the dining room… here's why I do it.
1. I love to break design rules that don't make sense.
2. I don't think anything in our house is "formal" and we like it that way!
3. It's our space to eat family meals together which we do almost every day. It's one of my favorite times of each day and I love having even more of our family love in that room.
Not that I needed an excuse. But that that's it. Oh wait, one more… I want to see the pictures more than I would if I hung them in the proverbial family picture hallway.