When I was a little girl, one of the best toys in my grandparents' attic were some 2 dimensional fashion dolls. All the girl cousins (and there were many of us!) took our turns carefully sliding different shirts, dresses, skirts, and pants into place on the little dolls. My sister and I also spent hours designing our own paper dolls and loved cutting out and coloring paper clothes for them. So, when I saw this idea for fabric scrap paper dolls the other day I was very excited! It is like every little girls' inner fashion designer's dream! It made a perfect gift for a 7 year old little girl who had a tea party birthday party this weekend. And my own little girl and I had much fun making this paper doll book and picking out fabric scraps, ribbon, buttons, and yarn for hair! As it also de-bulked my scrap fabric and yarn pile, I'd call this project a win all around!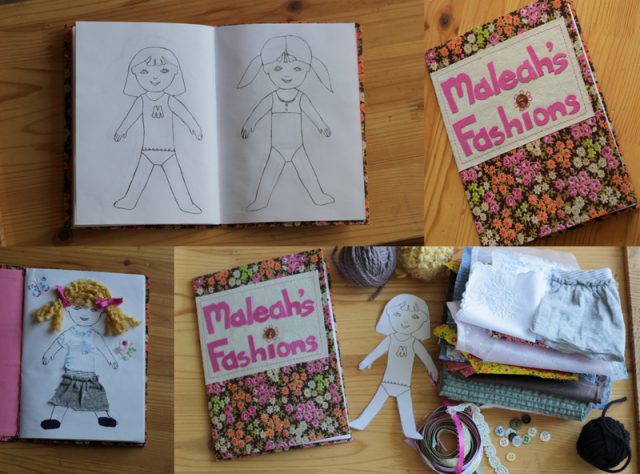 Here's where I give you my scrap fabric paper doll tutorial in case you have a little girl that is crafty.
Hopefully this is just the first of many downloadable images for my projects. You can click on the pictures below to download free images of the paper dolls I drew to make your own books. I'm excited to start sharing my project related art more on my blog. The link above also had some adorable paper doll images to download. Or try your hand at drawing your own!
This is also the first time I have sewed a book. I was very surprised at how easy and quickly it came together. The cover was made of cardboard recycled from a cereal box and I just cut out the size I liked.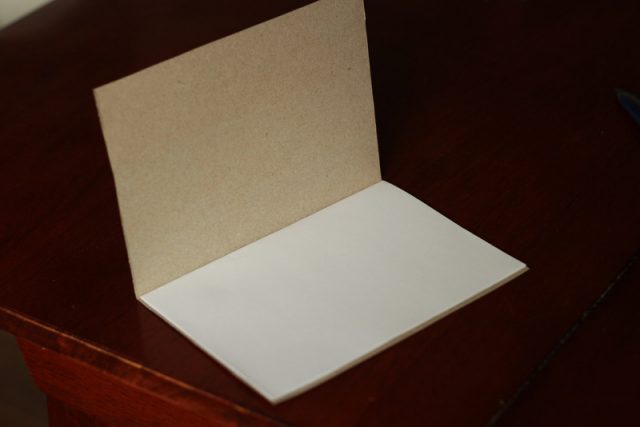 Then I printed out my paper dolls, double sided, and stacked them together. I cut a bit off the bottom of each page to make them a bit smaller than the cardboard. I stacked about 5 pages together, folded them in half, unfolded them, and poked holes with a thumb tack about every 1/2 inch up the center fold.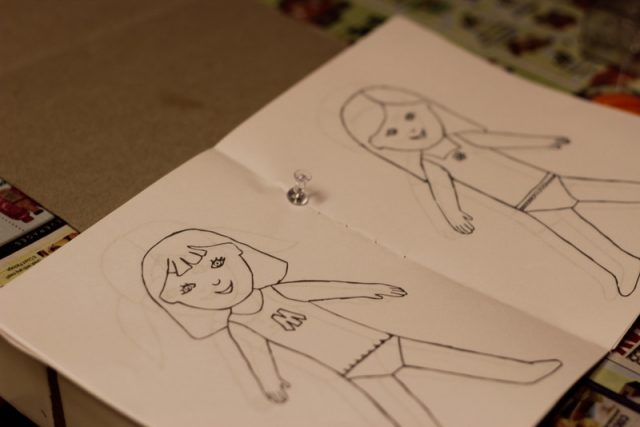 I got a large needle and some thread and sewed the pages together.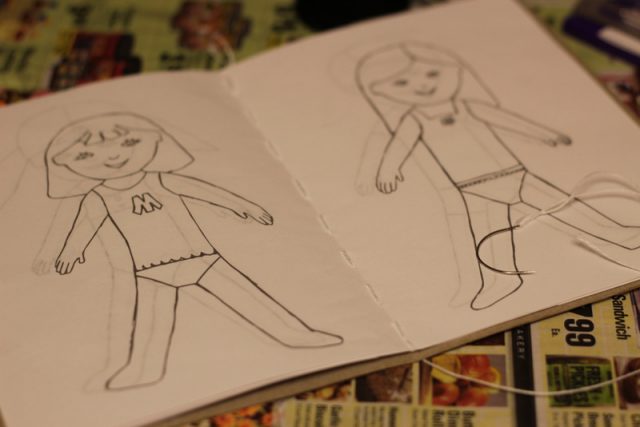 When I got to the bottom, I turned and sewed through both the paper and cardboard this time. Then I knotted the two ends together and trimmed them.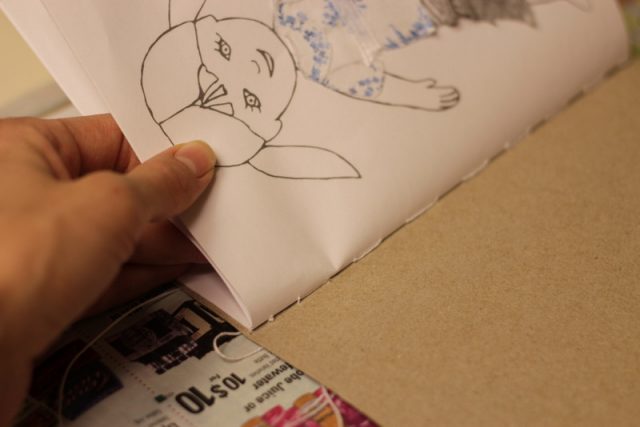 Next up was decorating the cover. I marked and cut out some fabric 1/2 inch bigger all around than the cardboard.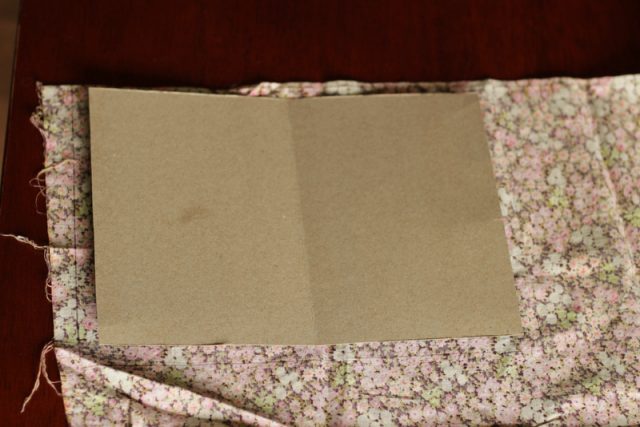 I used a mixture of applique and sewing to decorate the fabric cover.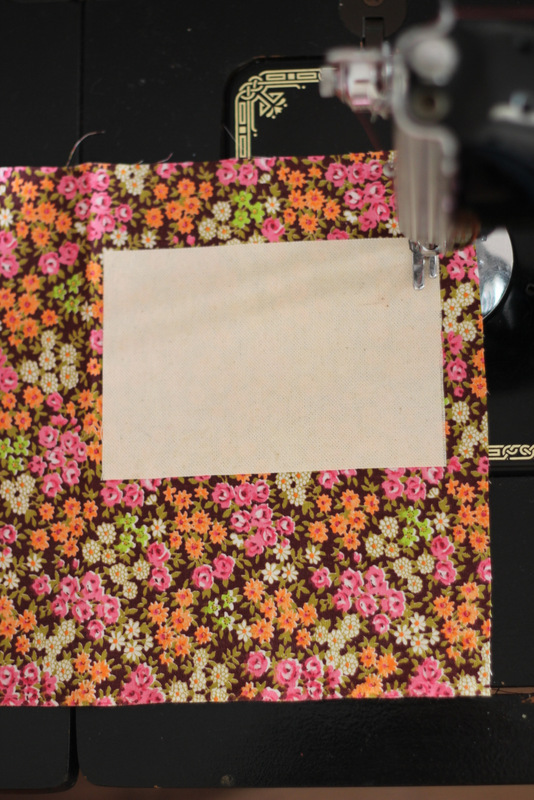 Sewing on front panel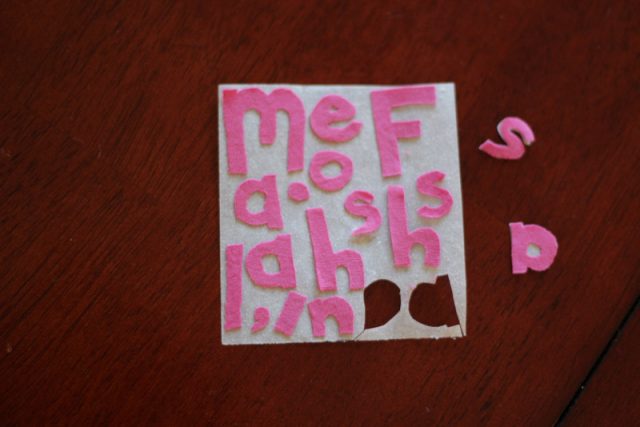 I cut letters from fabric then placed them on fusible web, cut out around them and ironed them onto the cover
I used a generous layer of mod podge on the fabric and cardboard to adhere the fabric to the cover.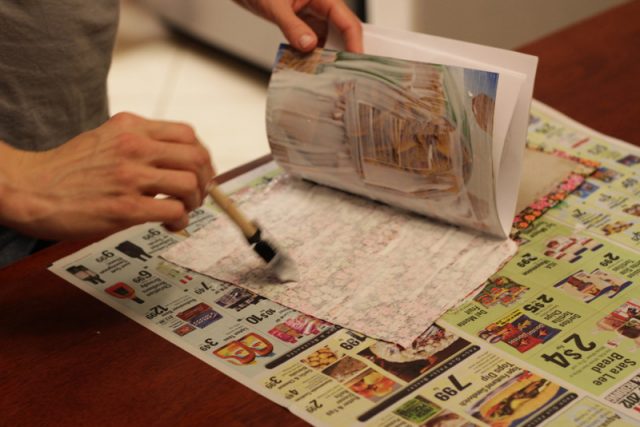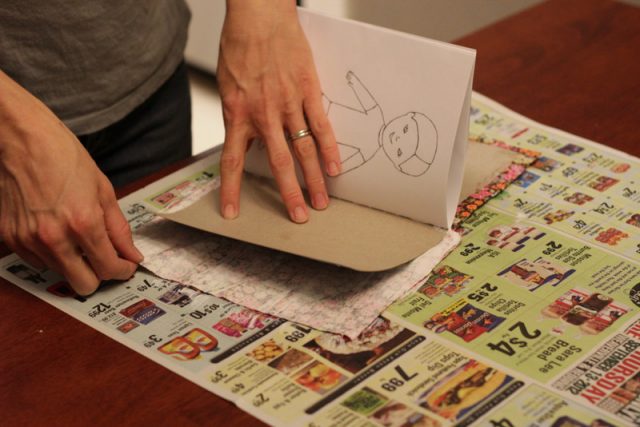 Next, I folded the excess over the edges to the inside and cut slits in the center edges where needed to work around the pages already stitched into the cover.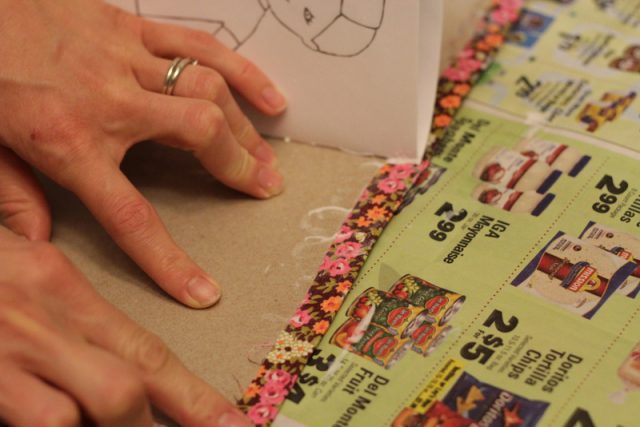 I like to use an old shopping card (like a credit card) to smooth the fabric and get out any bubbles. I set the book up to dry for several hours and when the inside was dry but still soft-ish I laid it down and put a heavy book on it to completely flatten it so the cardboard would not warp.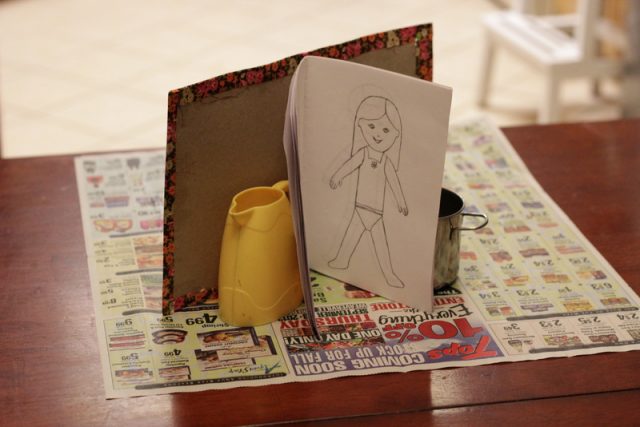 see my creative use of the kids' kitchen toys to prop up the book and keep the pages from being glued to the cover?
The next morning I glued some thick paper cut to size on the inside of each cover. While I was working I used some more of the kids' toys to keep the pages from getting glued to the cover.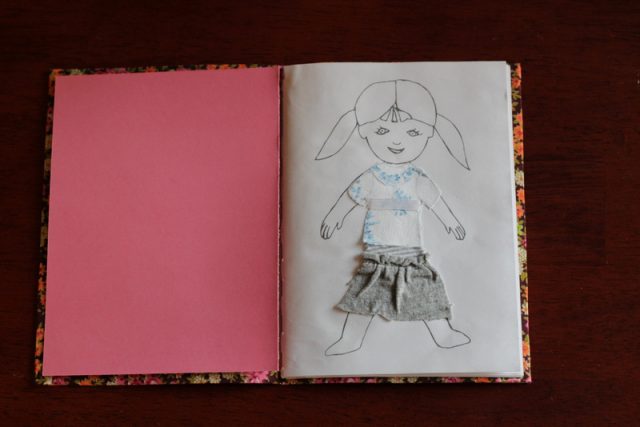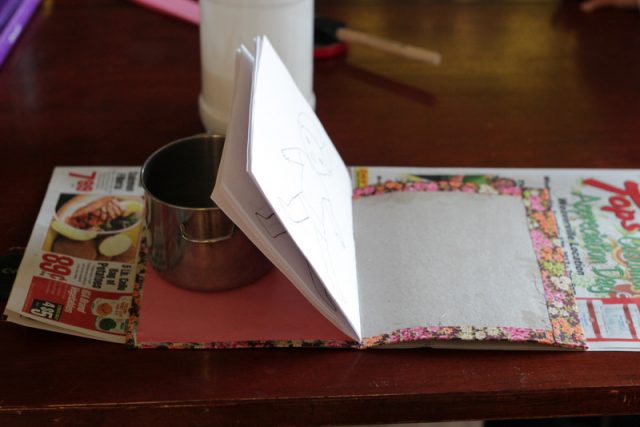 My little girl and I decorated the first paper doll as a sample for the birthday girl. We gathered lots of pretty scraps to inspire. I also included an extra paper doll already cut out so she could trace around it to make patterns for her creations. Don't forget to throw in a glue stick and scissors if the little fashion designer doesn't have any yet.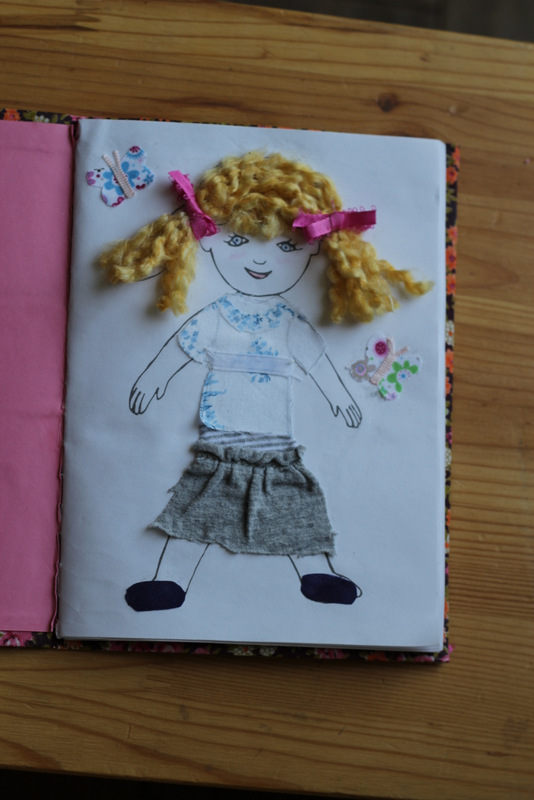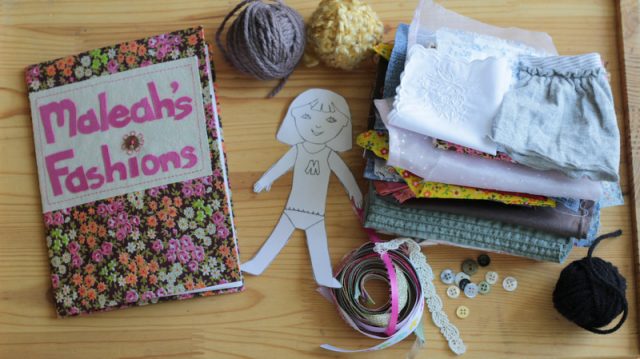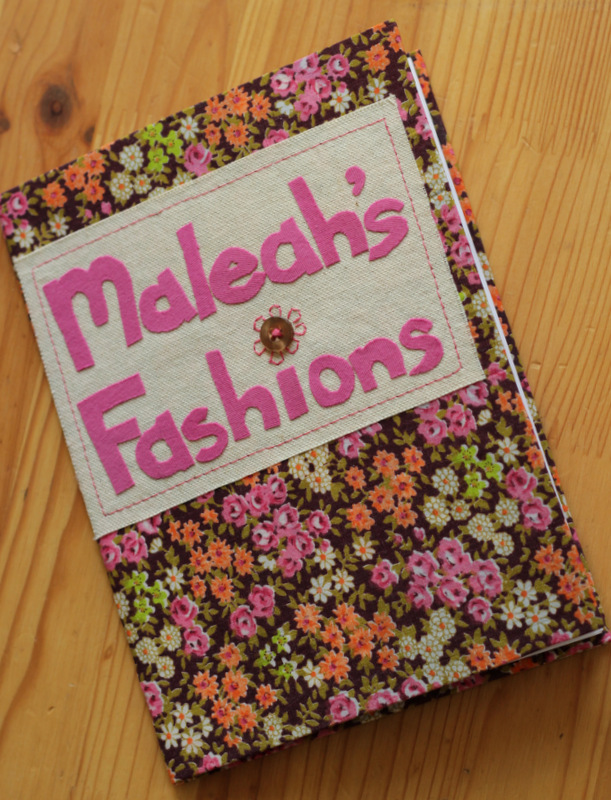 Now I have only to make one for my own girl who was quite taken with this whole idea. Shoot, I might make a few extra pages for myself so we can make more together.