I love a good easy instant fix for my creative side! I had some fabric and, inspired by this, I wrapped it around a frame. I want to do it with a few different sizes and fabrics and layer them here for some more depth and color. I'm slowly but surely stepping into using more color.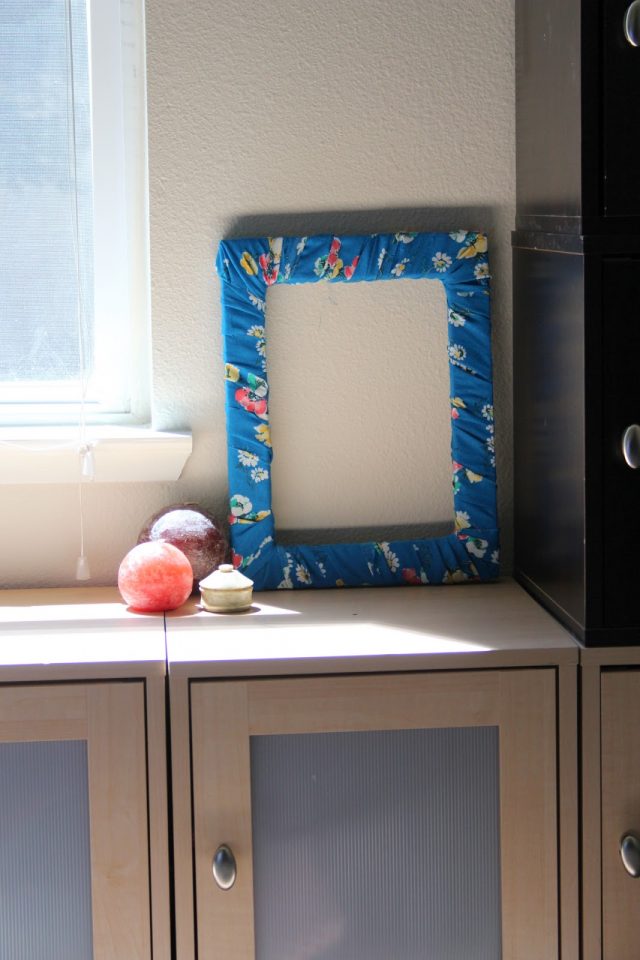 This really doesn't need any kind of tutorial but sure, I can tell you how I did it. I cut a long strip of fabric and started it off by beginning to wrap and safety pinning the end securely in place. I continued all the way around without worrying about raw edges or making anything perfect. I let the fabric bunch about the same all around and just made sure to overlap it enough that there was nothing showing through. I safety pinned it at the end too. I could have glued it, but I don't like the way just about any glue seeps through fabric. This secured it nicely and if I ever want to change it up I can easily.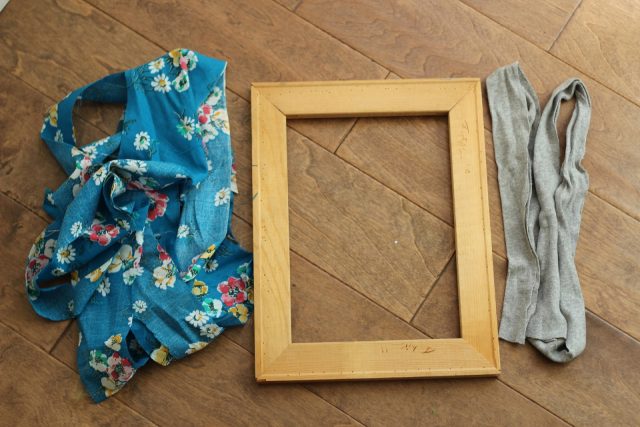 (Ignore the gray fabric… I didn't end up using it as planned)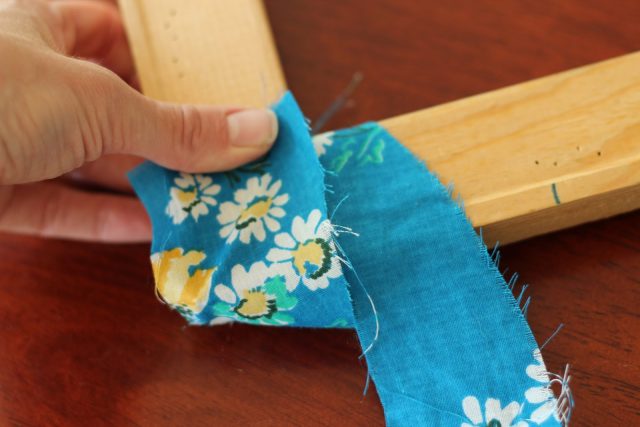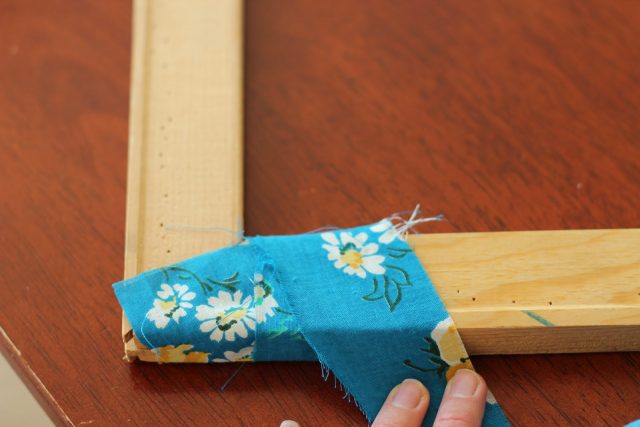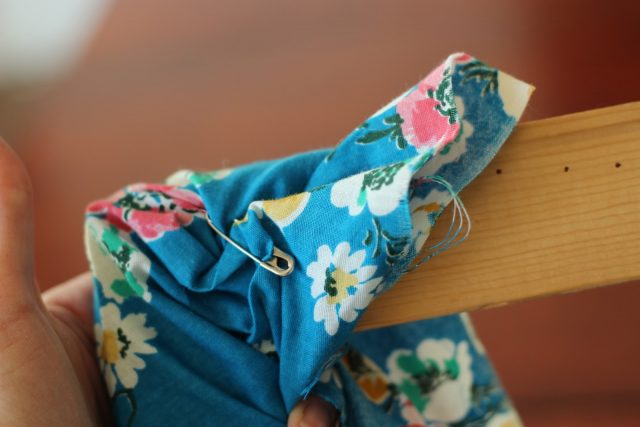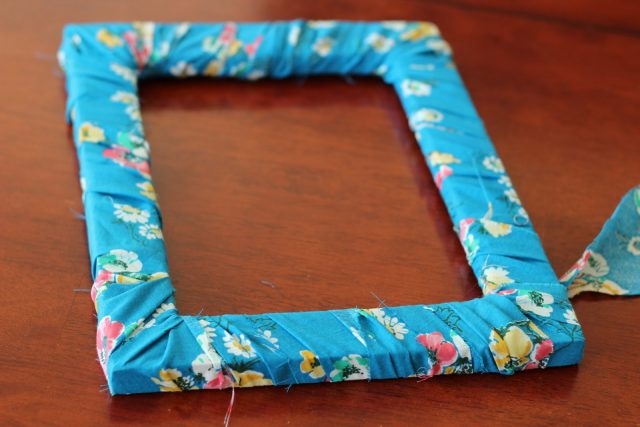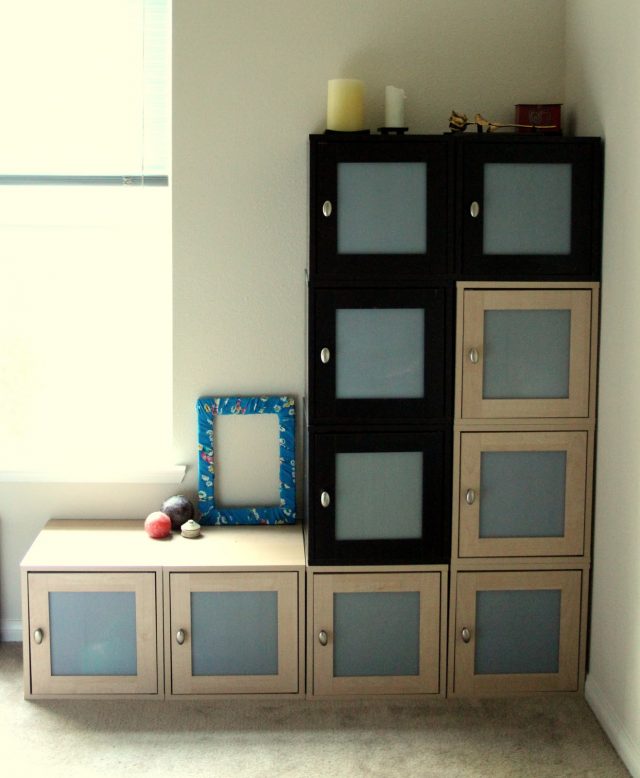 You could hang these or even add embellishments like a big flower or ribbon or house numbers and call it a wreath. I love it as is. Though I'm using more color I still can't shake that love of simplicity. I am what I am.