My husband's family is big. At this picture's taking, we numbered 32. There's more of us now. I don't know how many. Maybe 36?

I don't know where I come up with my crafting ideas. I can probably blame a a good deal of it on pinterest. But whatever happened, I suddenly wanted to paint some little bitty peg dolls. It was really fun. And I maybe ended up painting peg dolls that were versions of my family, and the rest of my husband's extended family. I gave them all as presents. And then I made another set for Grandma and Grandpa so they could have the whole family. I have some crazy hand muscles after painting 64 of these. And then more later for all the new babies.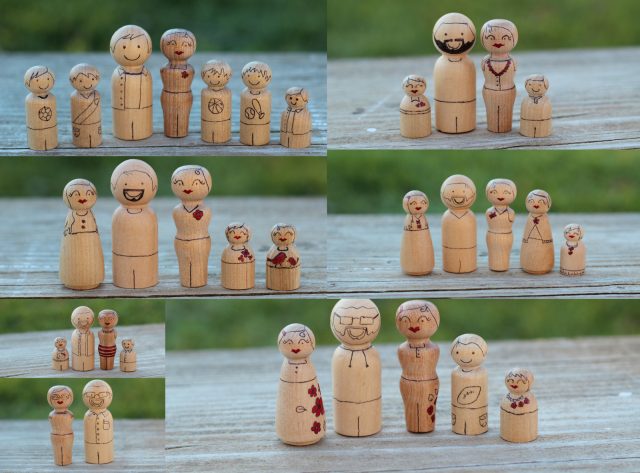 We have a big family. 🙂 The littlest ones here are 1 1/8th inch tall and the biggest are 2 3/8ths inches tall.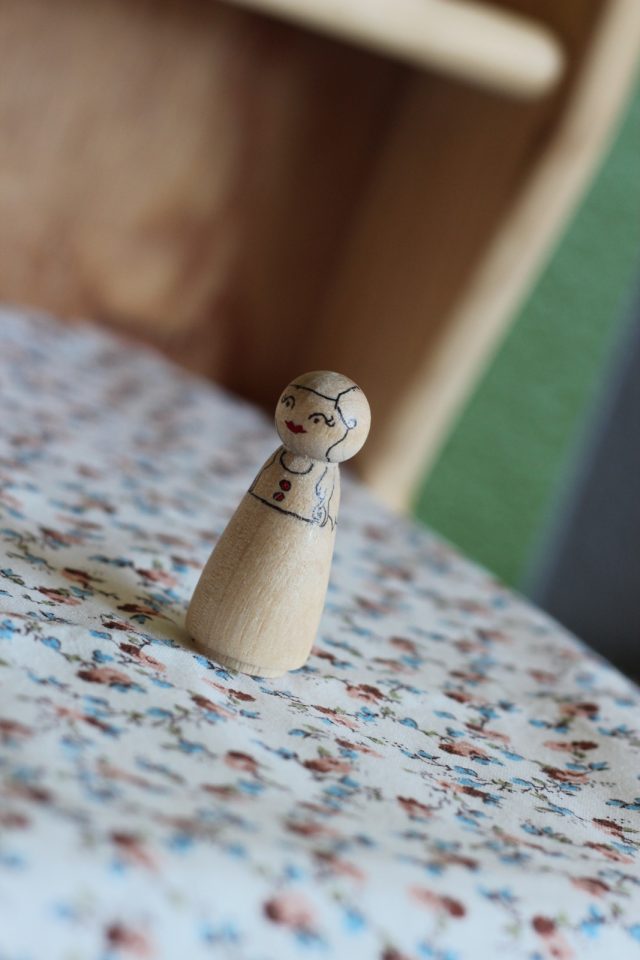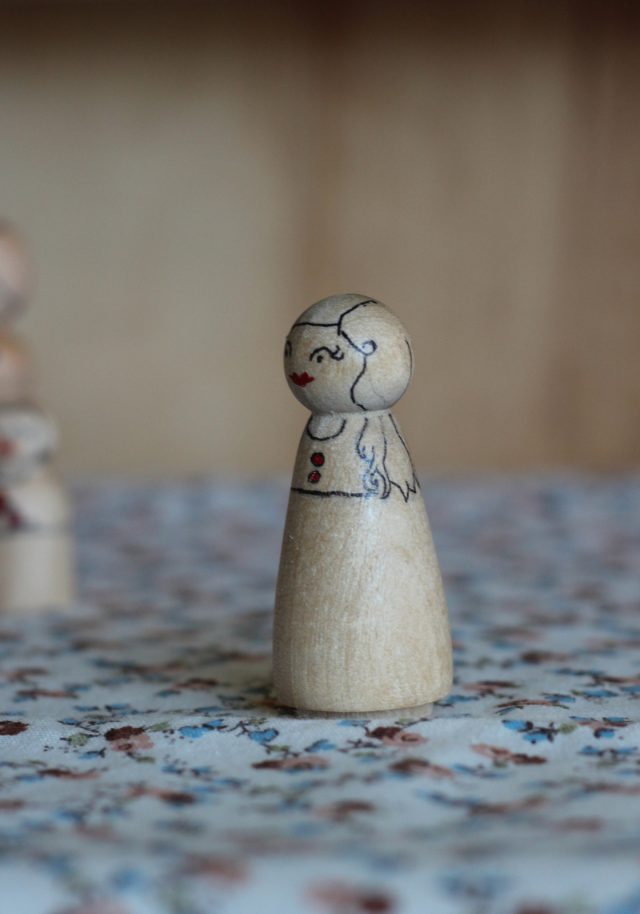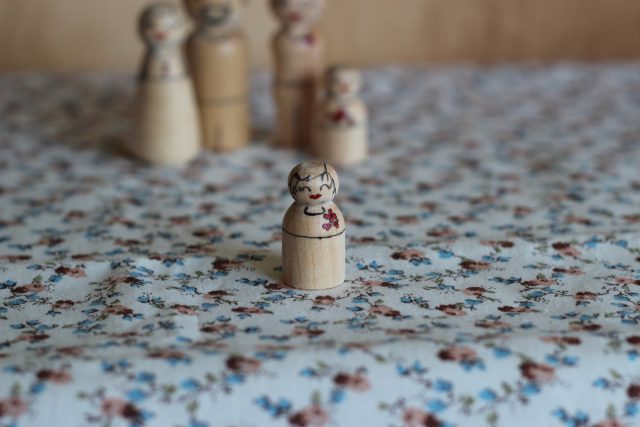 To make them, I pencil in the design then use an ink pen for the black parts and red paint for accents on the ladies and girls. Finally I use a clear sealant.
I love how they came out and I loved making them so much that I'm going to start taking orders for custom made hand painted dolls. My kids love to play "family" or "house" with them but they also make a great present or are fun to use as game pieces on board games. So if you are interested in ordering and want more details, head over to my shop!