This is my last Christmas blog post. Promise. Well, probably anyway. 🙂 I vividly remember looking at the presents under the tree each year when I was a kid, finding the biggest present first, then peaking to see if my name was on it. Likewise, when I got my pile of presents on Christmas it was always the big one I couldn't stop looking at. So it was with giddy glee that I made the kids some really big presents this year and watched their little eyes light up when they saw them under the tree.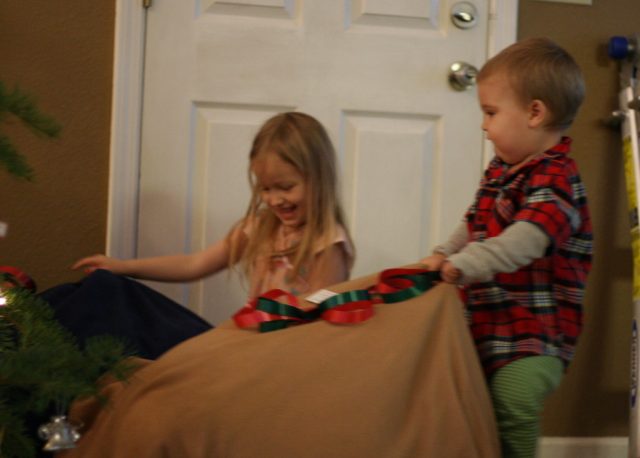 Andrew (husband) had the idea to give the kids reading chairs for our "reading corner" of the family space. I knew right away I wanted to make them some awesome bean bag chairs. I'm not a good enough sewer to design them myself (yet!) but I found a great tutorial for making bean bag chairs and will give you the link and some tips. The tutorial was good for inspiration, basics, and process but was a little lacking in the detail department. I also made some pillows to match them with leftover fabric and will give the how to for that. The video tutorial link is below. Be forewarned that it seems to be geared toward college aged persons in a very… interesting… way.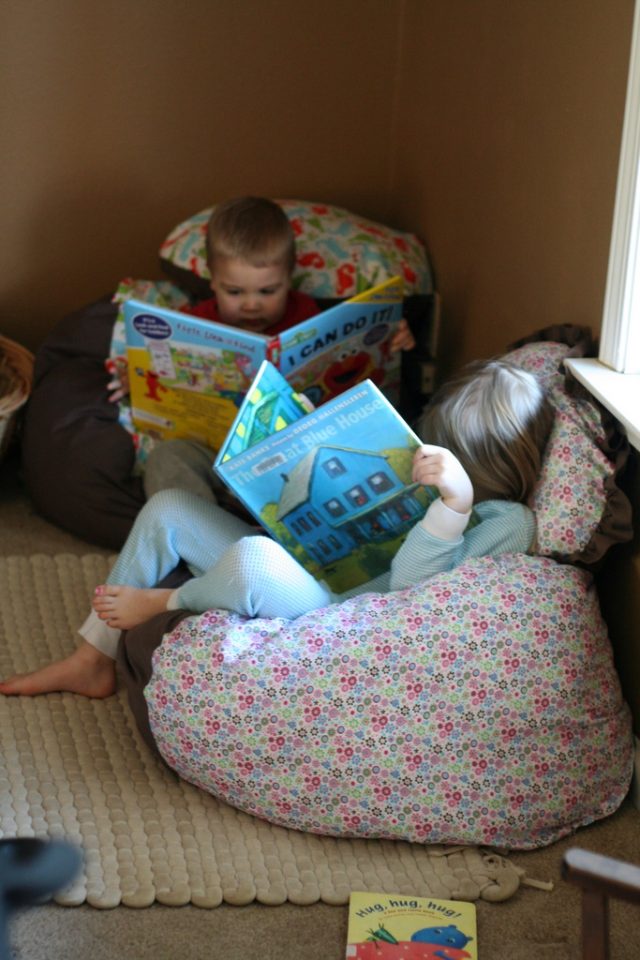 Here's my finished products and the happy children and the quiet comfy reading corner! My kids LOVE to read.
Over all I did not like this project as cost effective seating, how it's portrayed in the tutorial. Even though I had half of the fabric already, the cost of the other fabric, filling, and snap tape was probably more than a simple bean bag would have been. Plus it took time and effort. On the other hand, these are not generic bean bags and you can make them with whatever fabric you want. I enjoyed doing the project and I think the kids enjoy them more because they are Mommy-made.
I also made some easy matching pillows with leftover fabric. In the tutorial they have you make the pattern with a 24 inch diameter circle. The fabrics I used were each 43 inches wide leaving just enough leftover to make another 24 inch circle of each cover fabric.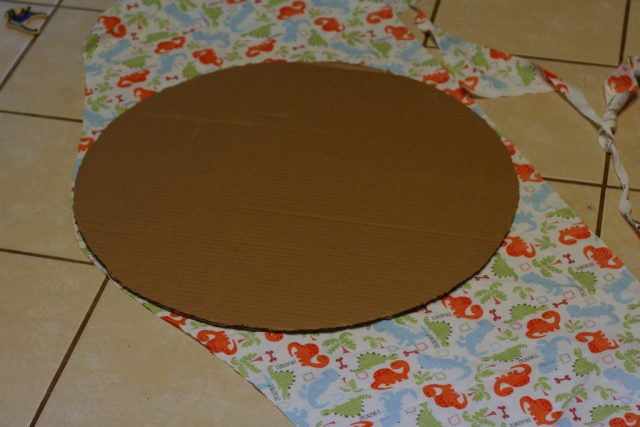 To make a pillow like I did, cut out two circles using the template from the tutorials (left), put right sides together and pin (below left) and sew leaving an un-sewn part for turning and stuffing. Turn the pillow right side out and stuff and hand stitch the hole closed (below middle and right.)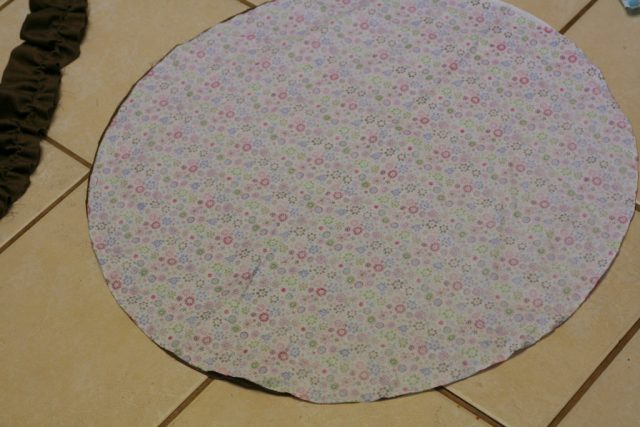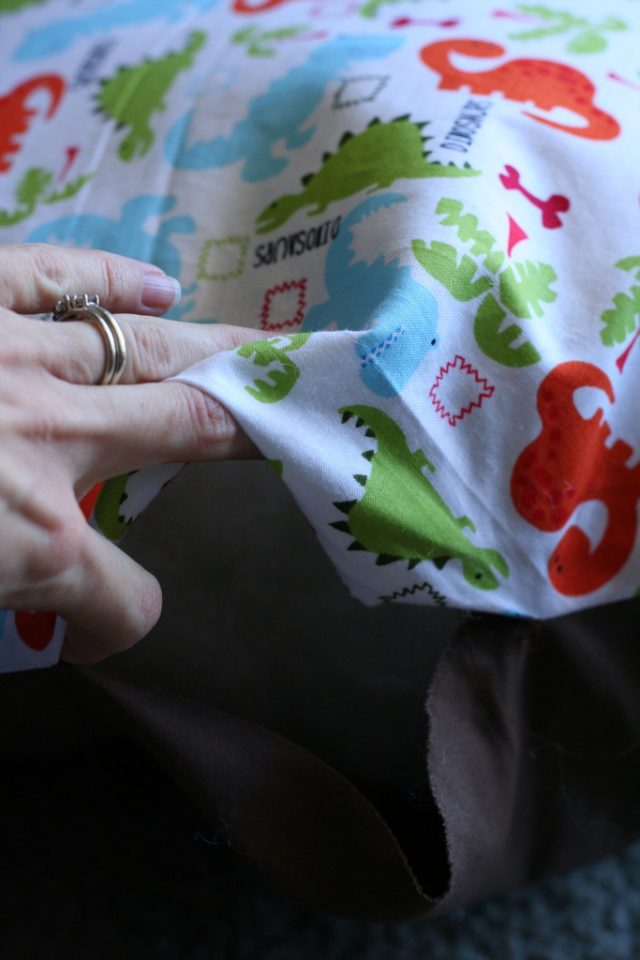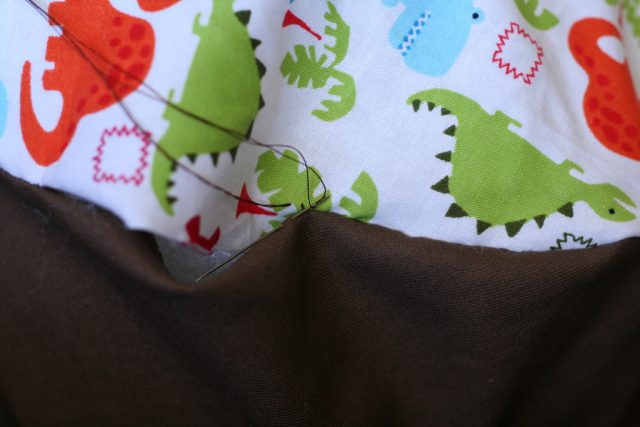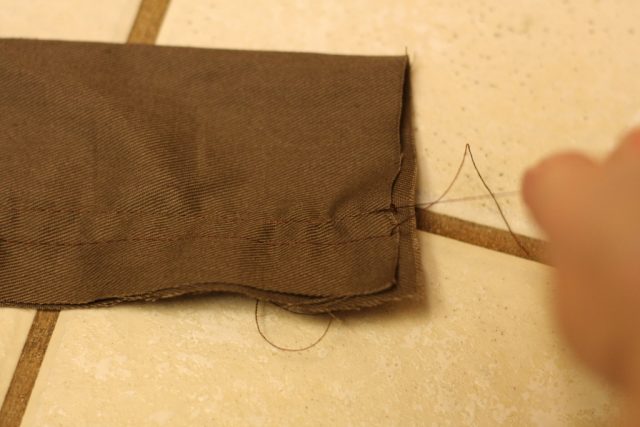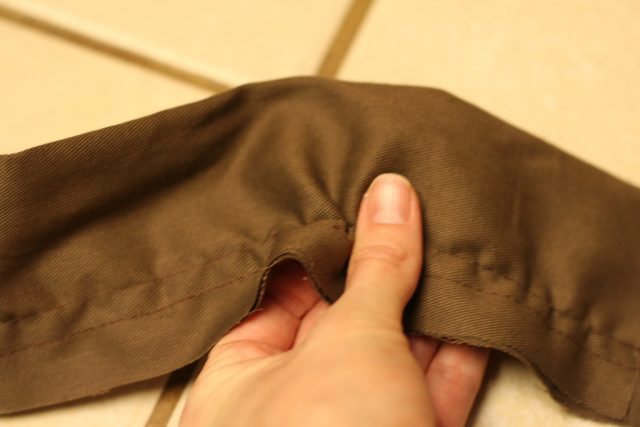 Drew wanted a ruffle on her pillow. The circumference of the circle was about 78 inches. I cut out enough 6 inch wide strips and sewed them together to make about 140 inches of ruffle (about twice the circle's circumference.) Next I folded the long strip over width wise, wrong sides together, and sewed the edge together with the longest stitch length my machine uses. I sewed again about 1/4 inch from the first stitches (for a back-up in case a thread from the first row breaks.) Then starting at one end of the ruffle I pulled one thread (above left) and eased the resulting gather down the strip of fabric (above right.) I continued doing this until the ruffle was about 80 inches long. Then I evened out the ruffles and pinned the strip inside the 2 pillow fabrics… with fabrics right sides together and ends of ruffles flush with the edges of the fabric (below left.) Next I sewed all three layers together leaving a hold open for stuffing (below left.) At the open hole I sewed the ruffle to one edge of the fabric. After turning right side out and stuffing, I sewed the top fabric, ruffle, and bottom fabric together.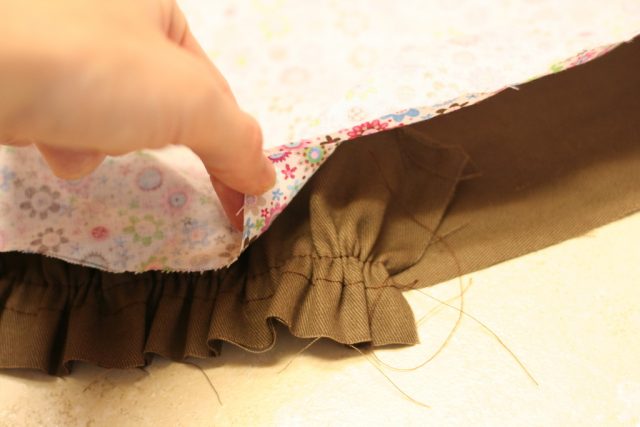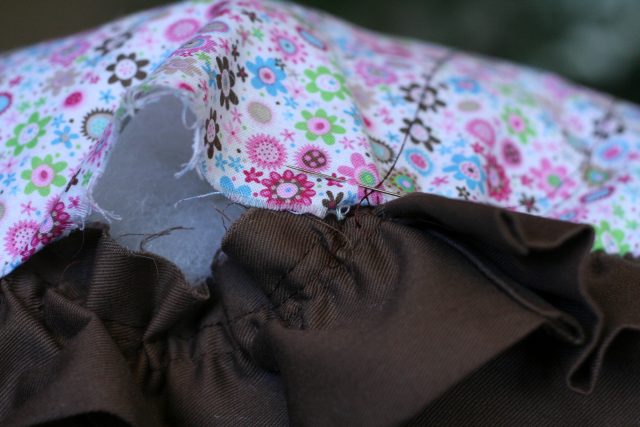 As for additional info and tips for the bean bag tutorial read on.
Fabric: You'll need a total of 8 yards of fabric per bean bag (if your fabric is less than 48 inches wide.) If it's 48 inches wide or more, you only need 4 yards total. For each bean bag I made I used 2 yards of print fabric and 2 yards of brown fabric for the cover (43 inches wide each) and 2 yards of liner fabric (52 inches wide.) The liner fabric was wide enough that I could make 2 pieces out of each 2 yard segment of them.
Snap Tape: You will also need snap tape if you'd like to fasten the cover like the tutorial says to. I found the snap tape at Joann's and the cheapest option was to buy it by the yard though it was still $5-6 per yard. For the 2 bean bags I bought 1 1/2 yards so I used 3/4 yard for each. This was just enough for the lining to fit through the opening. I also discovered that it is ridiculously hard to sew snap tape on. I broke 3 sewing machine needles and it was only possible to sew it at all because I had a zipper foot for my sewing machine. It still wasn't pretty as the foot got snagged onp almost every snap and I won't lie… I was quite frustrated. Hand sewing it on was what I almost did but I did not have time and that would have been a lot of hand sewing! I don't have a happy solution for this. I yanked, tugged, and babied it through the machine but I would consider trying something else in the future.
Filling: I tried filling the bags with pillow stuffing, fabric scraps, yarn scraps, plastic grocery bags, pillow filling, etc like they suggested. I was highly dissatisfied with the result! I had to pull out all the fabric scraps in the end because they made it too lumpy and heavy. I left a few plastic bags for the rustling sound I thought the kids would enjoy, and the pillow filling was ok, but they really need some foam in them, which was discouraging because it is very expensive. I did take apart an old blanket I was going to get rid of and used the yarn from it to fill the bags. That was ok for part of it but they need fluffing and reforming pretty regularly until I get some foam.
Don't be discouraged… really. It was an awesome project. I just hope my experience will help make it easier for you or that at least you'll be aware. 🙂