Thankfulness can change your life! When you make a decision to be thankful for the blessings you have… you can't help but be caught up with joy. No matter how bad things are, even when it's hard to say one thing you are thankful for, when thankfulness enters the picture, the atmosphere changes. I've been there and as glad as I am to be in a different place today… I'm more glad for the lessons that I learned in that place.
One of my biggest predicaments this holiday season is getting some of the people in my family presents. It's not so much a what-do-you-get-the-person-that-has-everything problem as it is a what-do-you-get-the-person-that-is-happy-because-they-live-extremely-simply-with-only-necessities problem. I love minimalism and the joy that comes with it and I'm thankful that I learned from early on that I didn't NEED that toy (or whatever it was) I merely wanted it. I try to make sure all that wanting that tends to well up… only gets attention after I focus on the many blessings we have.
Anyway, my favorite holiday thing to do is our family's thankful tree…
We cut out leaves from colorful paper and all of us write or draw what we are thankful for and put our initials on the back of the leaves.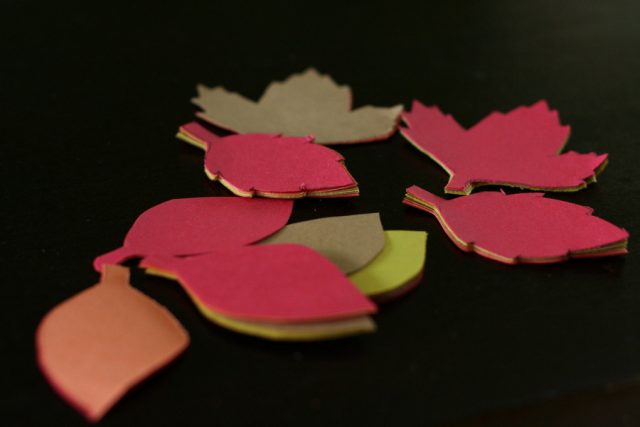 I love how full the tree gets with so many things we are thankful for! We are so blessed!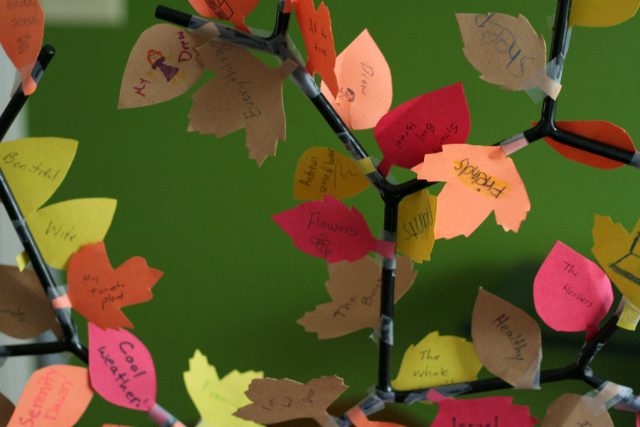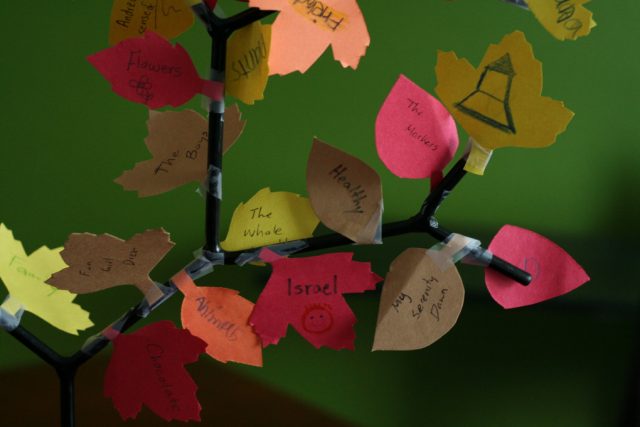 Apparently I'm getting sentimental in my old age and saved the last couple years leaves. It was fun to find the leaf from last year that mentioned "the baby" and look at her now. Though we didn't know if it was a girl or boy growing in my belly last time this year we were so thankful. And now she's a happy healthy girl who tried banana and loved it, crawled forward, and pulled up on the coffee table for the first times today.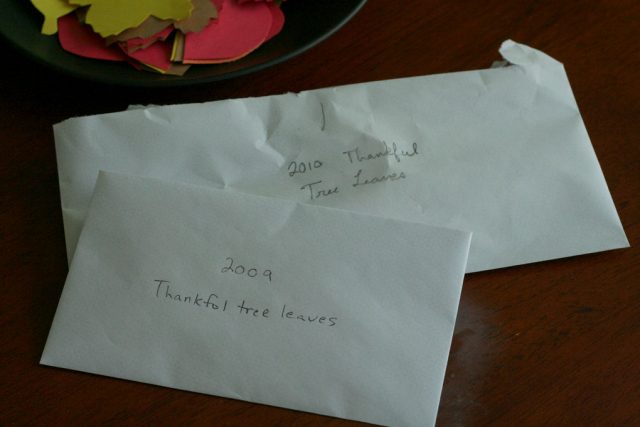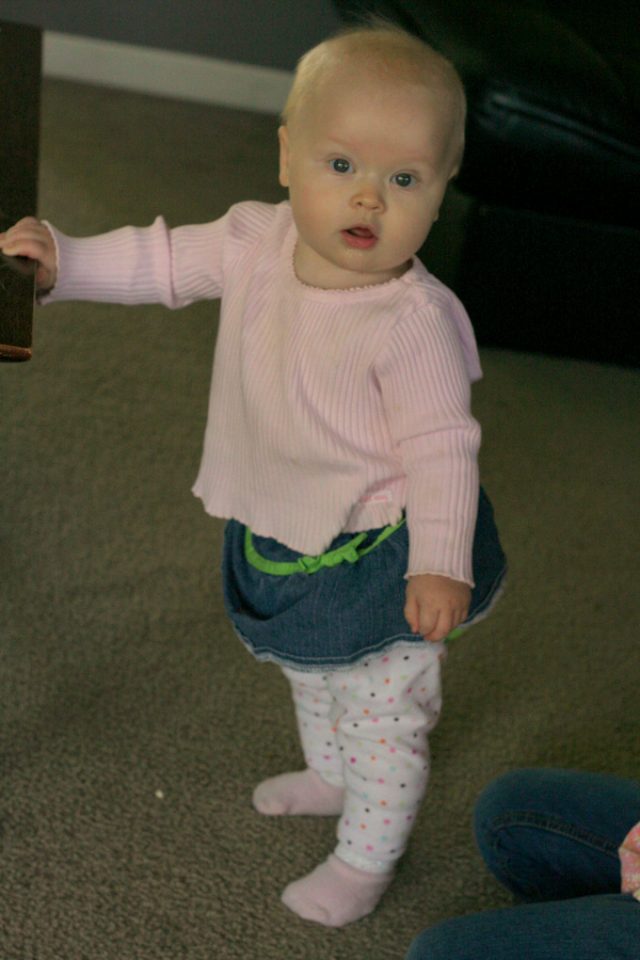 A thankful tree is an incredible tradition to start and keep up! We use this metal tree but branches in a vase would be beautiful as well!