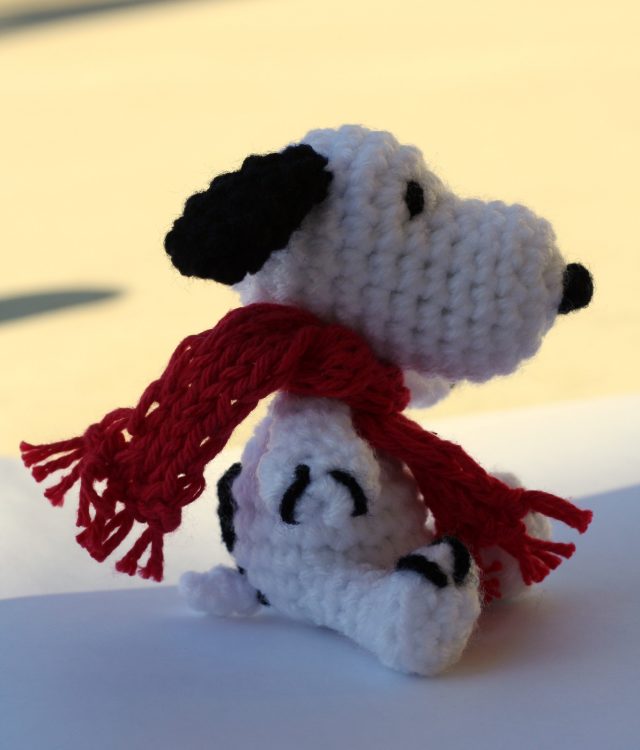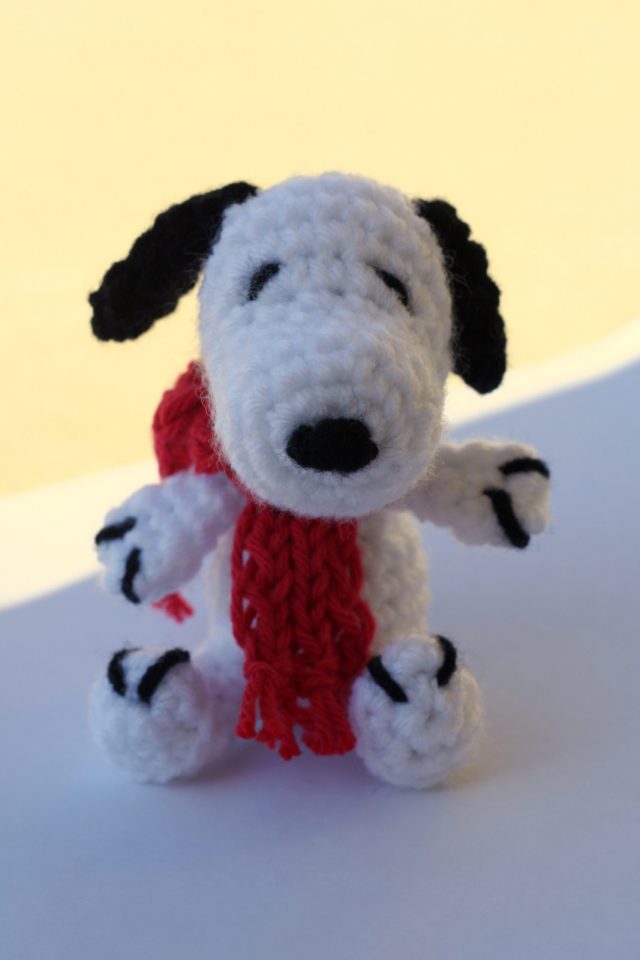 I've had questions about this little guy's scarf so thought I'd share the pattern.
This is a perfect little itty-bitty knitting project for me. It was done really quickly and turned out really cute. It also demonstrates a great knit scarf technique that is perfect for a reversible knit scarf with stripes. It works perfectly on color changes. (You can just go back and forth between colors without having to sew in tons of ends.)
Maybe I'll make scarfs for more of my little creatures. It is a cold dark rainy winter day here.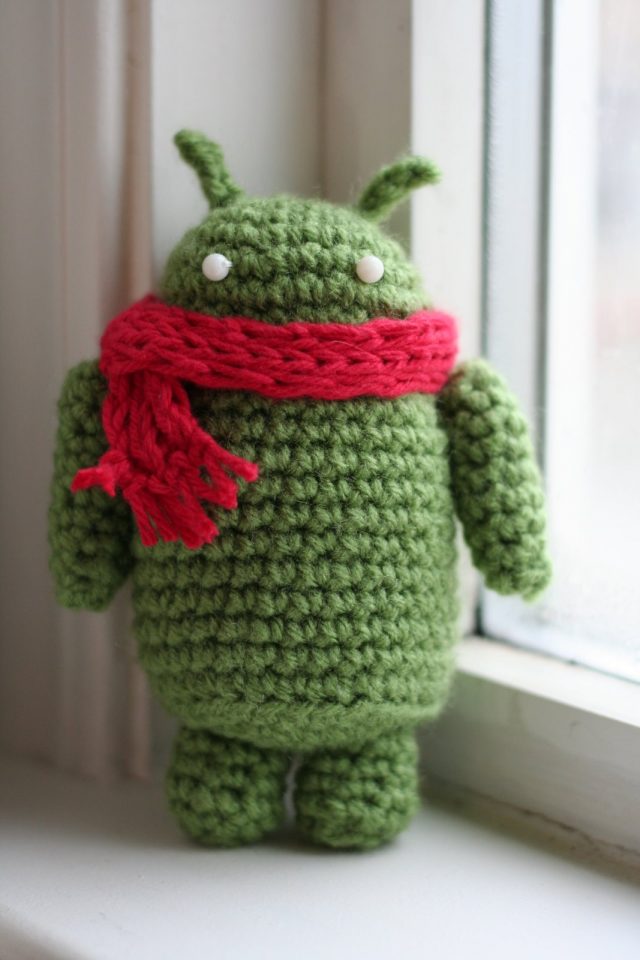 Or maybe not… Though Droid is pretty handsome in a scarf.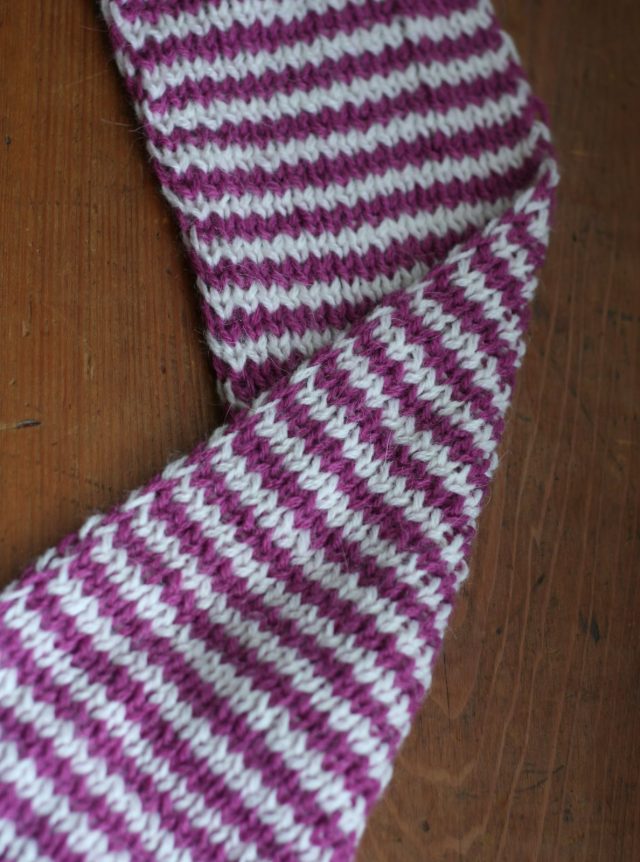 Here's scarf that I have a love-hate relationship with that uses this technique. I love it because of its simple and cute stripes. I hate it because I've been (not) working on it forever. It's hard for me to work on a project when I can only get about an inch of it done in a sitting. I don't have a lot of sittings. Still I haven't frogged it. I do hope it gets done. Maybe before next winter? Maybe blogging about it will get me motivated?
Anyway, here's Snoopy's scarf and the general pattern for a k1, p1, slip sides scarf!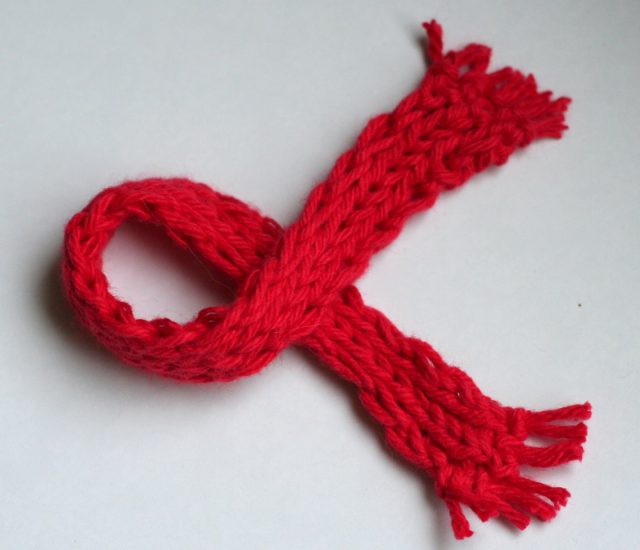 Sugar and Cream worsted weight 100% cotton yarn
size 6 knitting needles
Cast on 6 (or if you're making a scarf for you, cast on any even number of stitches)
Row 1: p1, k1 across
Row 2: slip first stitch, k1, p1 across (ends with a k1)
Repeat Row 2 until at desired length
Bind off
For Snoopy's scarf I did 42  rows
In case you don't know how to do fringe: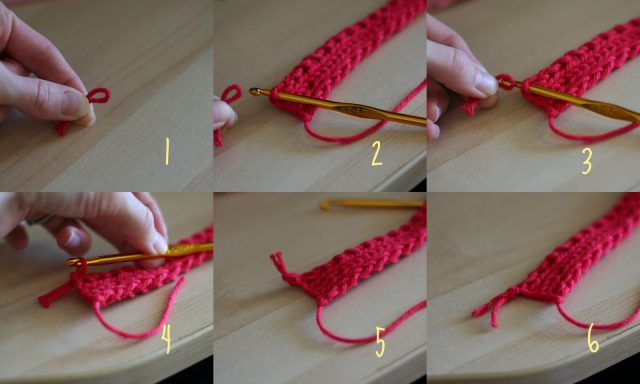 Cut little pieces of yarn (about 10 pieces, 2 1/2″ long each) for the fringe. Fold a one in half and pull the middle of it through the edge of the scarf. Pull the ends of yarn through the little loop and tighten by pulling on both ends at once. Repeat. (I did it 5 times for each end.) When you like how much fringe there it, trim it all even.