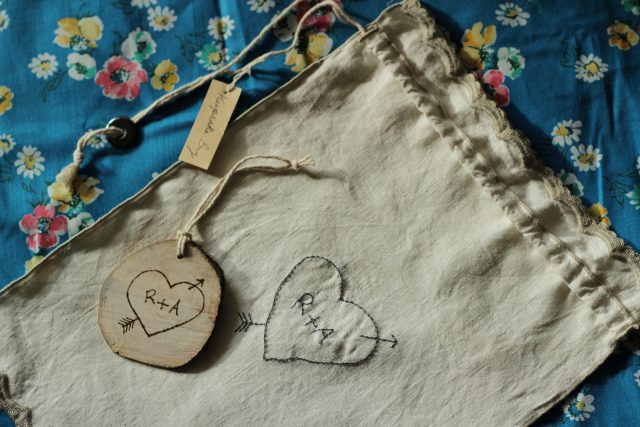 A while ago I picked up some beautiful vintage place mats and cloth napkins at a second hand store.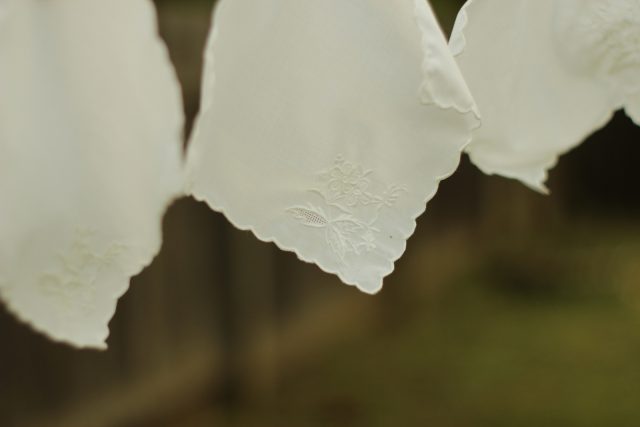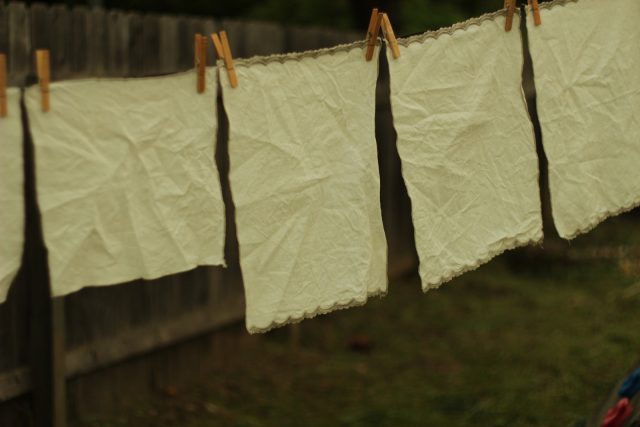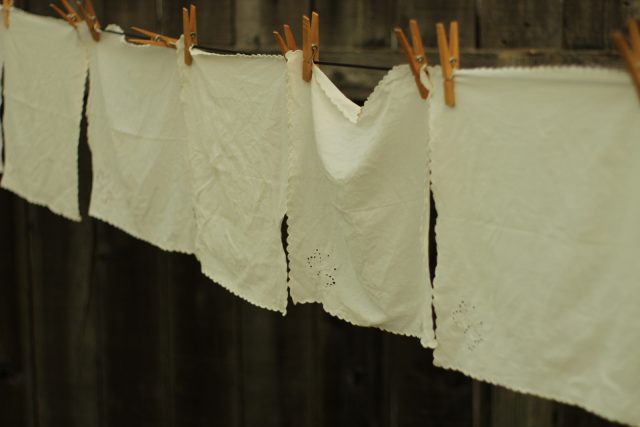 I made a doll blanket and pillow set out of some and the rest were awaiting inspiration… or a really fancy tea party. Anyway, I finally had the idea to use the place mats and a napkin to make a keepsake bag.
I used 2 placemats and two strips of fabric that I cut from a napkin. The fabric strips were the same width as the place mats and 3 inches tall each. Both 3 inch sides and one of the long sides were finished with the embroidered edge that ran around the outside of the napkins.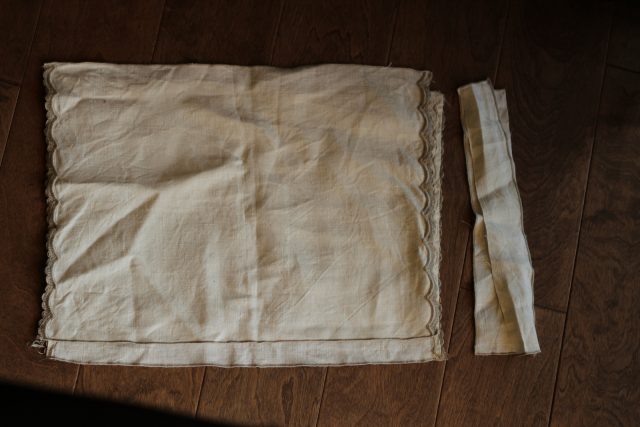 First, I folded the third of the strip with the unfinished edge down.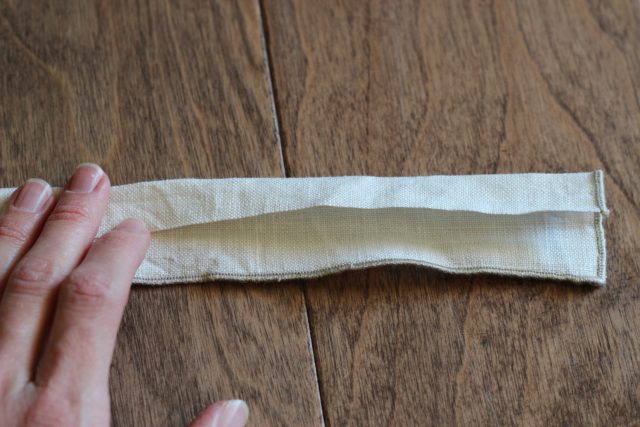 Then, I folded the other third up, leaving the finished edge at the top.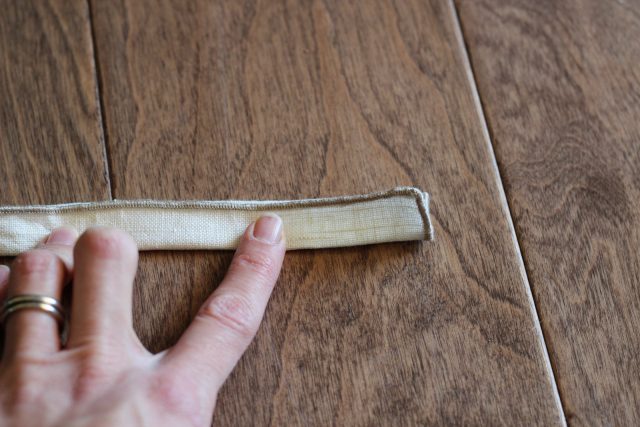 I pinned the strip near the top of the place mat and repeated this with the other strip of fabric and place mat making sure the fabric strips were at the same height from the top.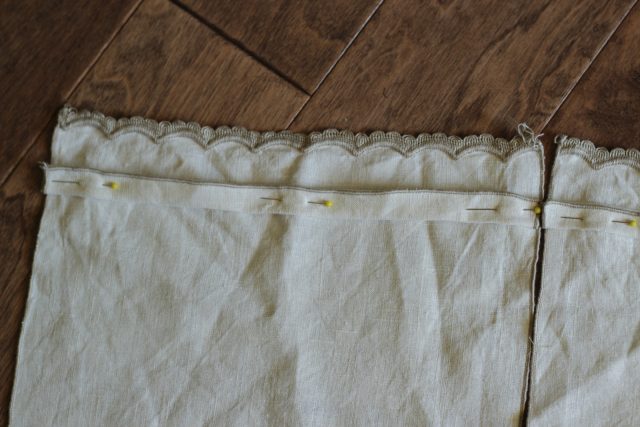 I sewed the strip to the place mat, right along the top finished edge. This left a place for the draw string to go through. Make sure to reinforce the sewing at each end of each strip.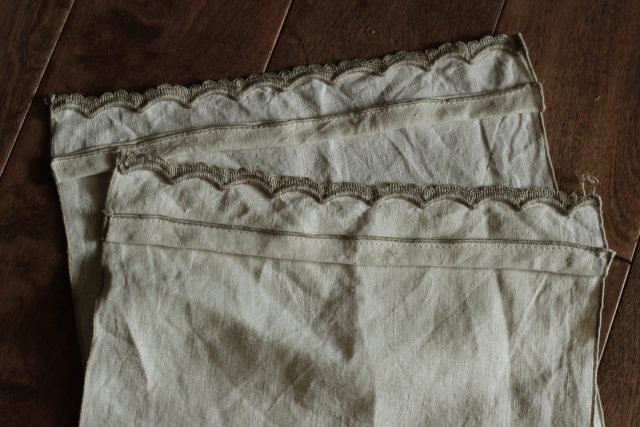 Then I laid the place mats wrong sides together and carefully sewed along 3 edges. Leave the top of the bag open and be careful not to sew up the ends of the fabric strips.
Just fold them over out of the way when you come to them.
Then I pulled my drawstring through and added knots and beads to finish the drawstrings. Here's a tip you probably already know. Use a safety pin fastened to the end of the drawstring to make it easier to work through.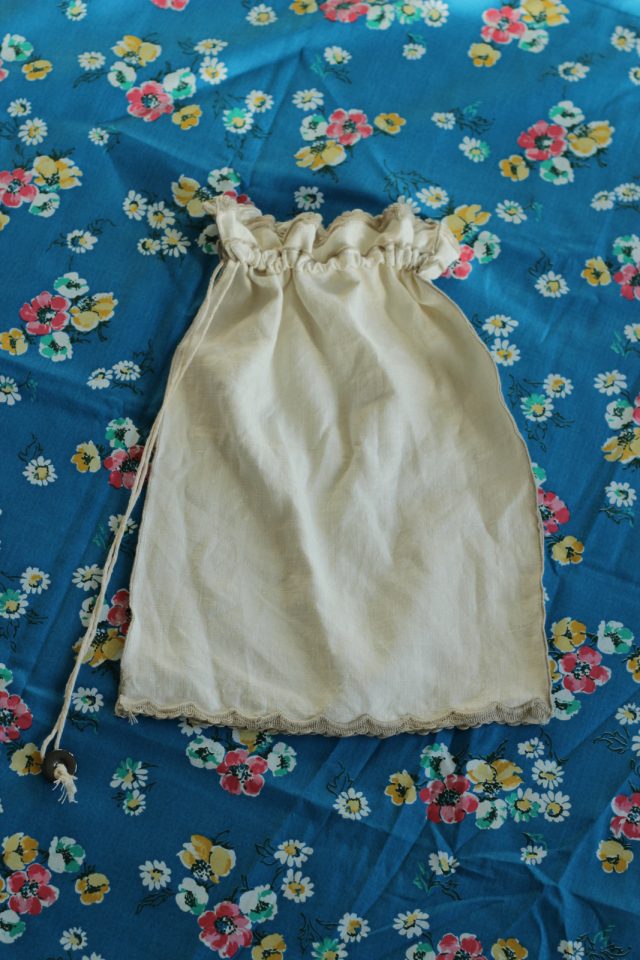 I added some embroidery to personalize it for a wedding gift. I put in some keepsake things from their wedding and a matching wood burnt ornament I made. I like how it came out and love taking vintage beautiful things and reusing them.