A few weeks ago I blogged about a rustic wood ornament I made for a wedding present. I had many little wood slabs leftover from that same tree and I decided to try my hand at some Christmas themed ones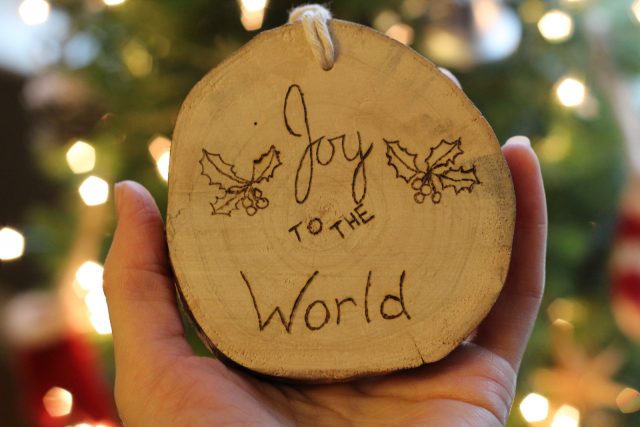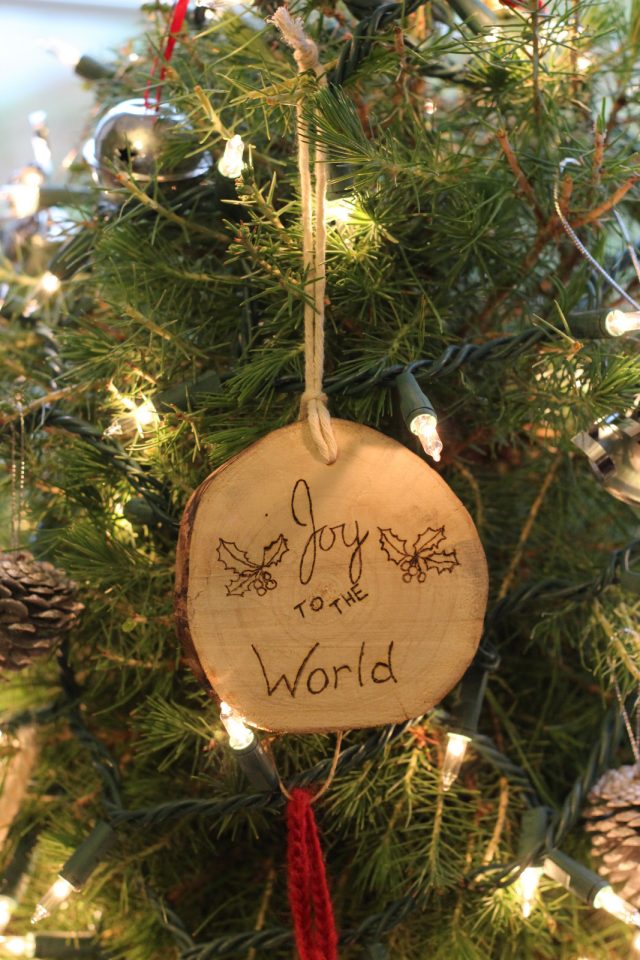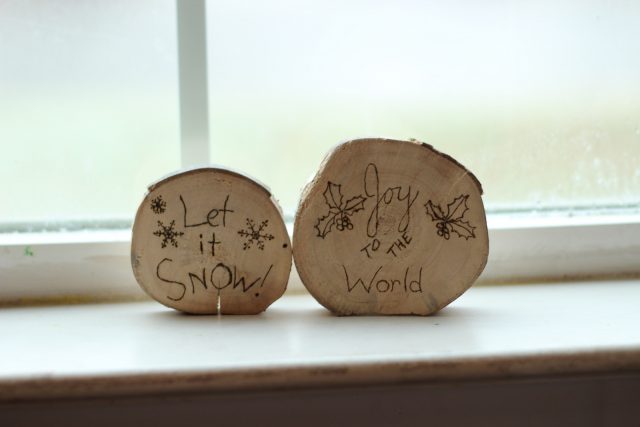 It was as simple as penciling in some designs and tracing them with my wood burner.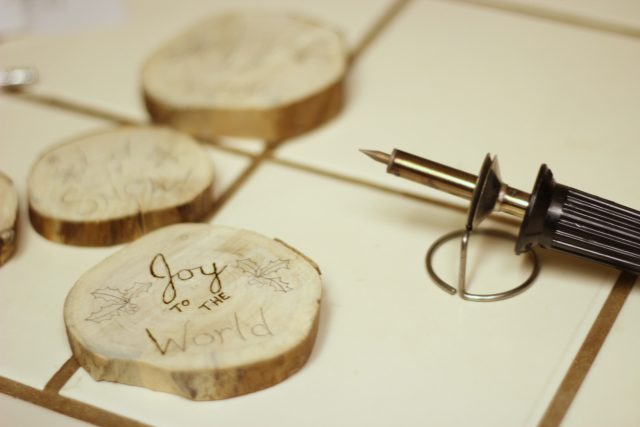 The only trick to it is getting all the children, and the husband, to not bump me while working on it. "Don't touch me or come anywhere near me!" was heard frequently and my husband grumbled that I should go back to crocheting. He likes it better when I sit on the couch next to him and crochet I guess. But these do not really take much time and I never really gave up crocheting to begin with. 🙂 To make it up to him, I made an ornament for him and I with the year of our marriage on it too.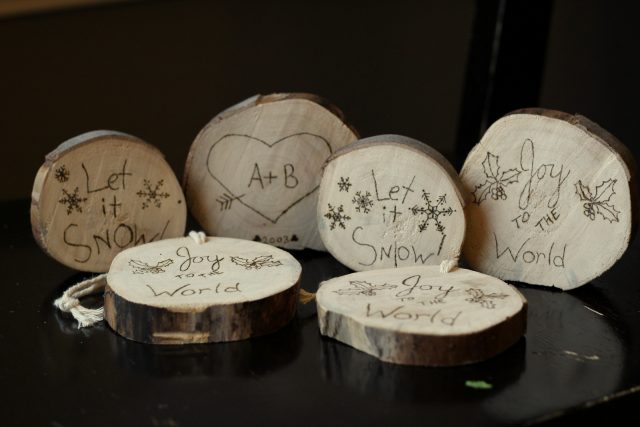 While I was making the "Let it Snow!" ornaments I felt just a little nostalgic because it really never ever snows here in this Northern California valley we live in. Just like a Christmas miracle though, as I was taking pictures of my newly finished products, it began to SNOW!